The Men's 62kg of the London 2012 Olympics over.
BBC Recordings: will be here (I use a VPN to watch the BBC Streams)
Update: Official Recordings on YouTube
Permanent Chat at allthingsgym.com/chat/
Kim Un Guk goes 3/3 in the snatch, ties the World Record Snatch with 153kg. Still Olympic record, but why not go for 154kg dude?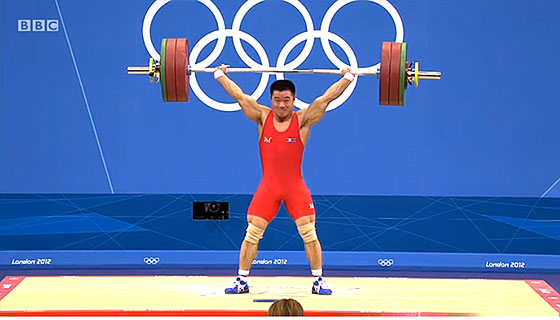 With 174kg in the Clean & Jerk Kim Un Guk set a new World Record in the total with 327kg.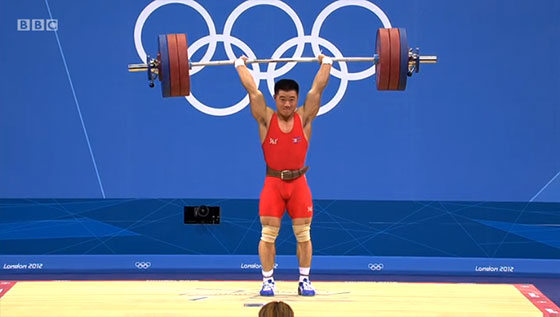 Video of Kim Un Guk's World Record Clean & Jerk
Oscar Albeiro Figueroa Mosquera needed an Olympic Record to get the Silver Medal. In an amazing effort he got that 177kg Clean & Jerk on his 3rd attempt (Even though he could have made on his first, cleans looked super easy). I am sure that lion roar helped a lot.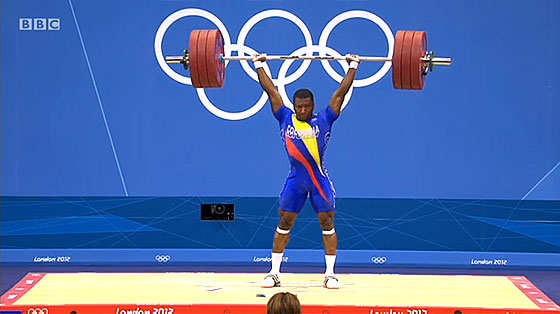 Video of Oscar Mosquera's Olympic Record Clean & Jerk
Disappointing to see Zhang Jie not on the podium. But missing his last to snatches he was at a big disadvantage.
With 2 attempts in the C&J remaining Zhang Jie had to set a new Olympic Record, but was unsuccessful.
Results: Nobody went 6/6
Entry Weights:
World Records: