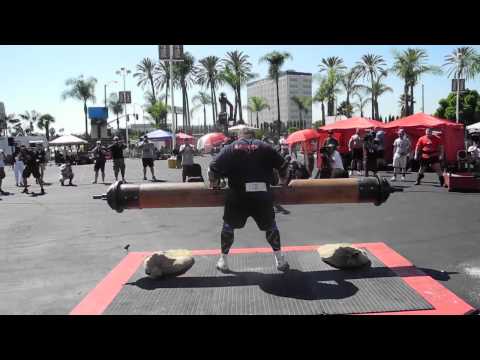 This just in.
According to a Lithuanian news site, the 2012 World's Stongest Man, Zydrunas Savickas announced that he will retire as a pro strongman.
No official statement yet, but I applaud him for leaving his sport on a high note.
I don't know what the average ages of pro strongmen are, but at 37 years, retiring in good health and with a WSM title seems like a wise decision.
via Marunde Forum
Thanks to Michal for submitting.
Update: Abort, abort! Now articles start to appear saying the opposite.
"I don't intend to retire from strengths sports. [...] I am only interested in my limits. The results of this season have been better than ever. I participated in 14 competitions, won the 13 of them. Therefore, thinking about the end would be stupid, "- he explained.
So there you have it. To say it with a (mis-) quote of Mark Twain:
The reports of my death are greatly exaggerated.
Thanks to Titas for setting this straight.
Also if you are in Lithuania hit weekend (6-7.  October) go to the Savickas Classic.
Update: Zydrunas explained
"I will lift 230kg log before retiring :-),"