Meanwhile in Ukraine …
Oleksiy Torokhtiy started to post weekly training plans.
Update 09.01.2016: Next Round of his Online Training with New Spreadsheet.
Update 14.09.2015: Week 12 and 13 added (v13.2).
Watch the video below for an explanation. Basically it's a percentage based program with 3 mandatory days, and 3 more days for the serious athlete.
Here is the Spreadsheet. I'll update it as soon as Oleksiy posts more weeks.
To Edit, go to File – "Make a Copy" (to your Google Drive) or "Download as"
Enter your best Snatch and C&J in the Green Cells
Update: On Squats…
IMPORTANT: For Squats Oleksiy originally wrote percentages from clean and jerk, but later figured out that many people have big difference between squats and cleans. So starting from week 5 on Squats are calculated from their 1 rep maxes (enter your squat 1RM at the top).
Oleksiy also mentioned that he will upload a program each week for a month or so. He will also have a short series of videos about program design.
He also welcomes all questions, so that he knows what to talk about in the videos.

Week 1 Program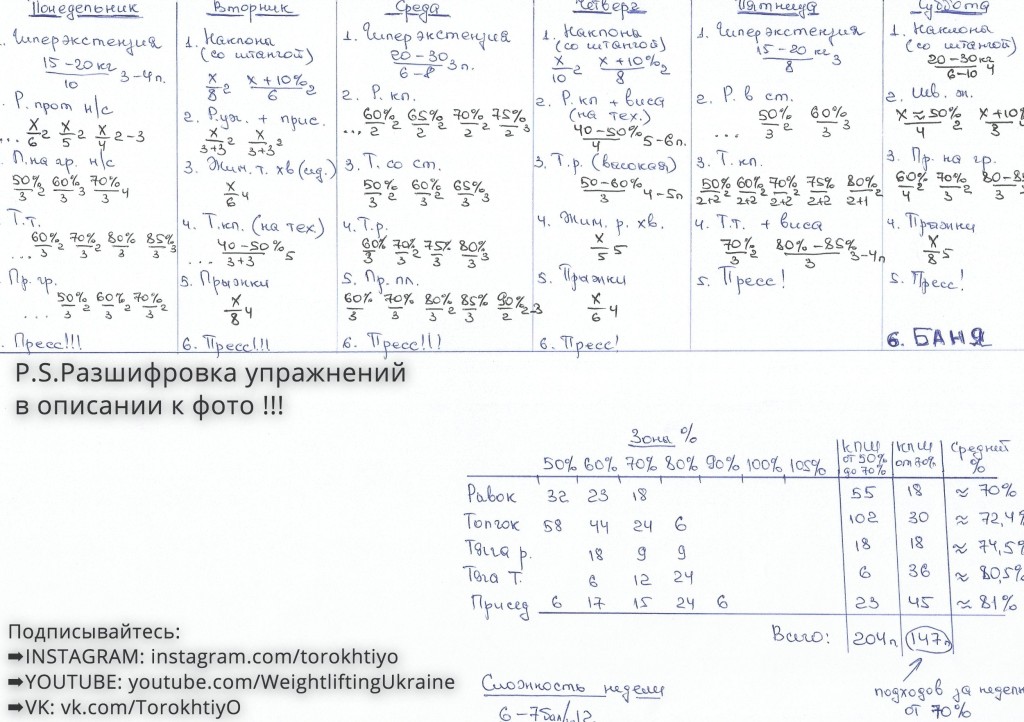 Week 2 Program
Week 4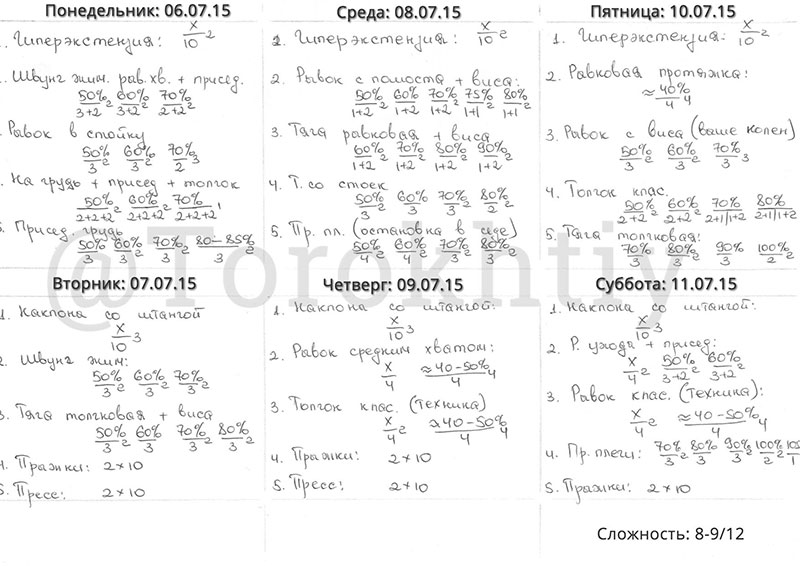 Week 5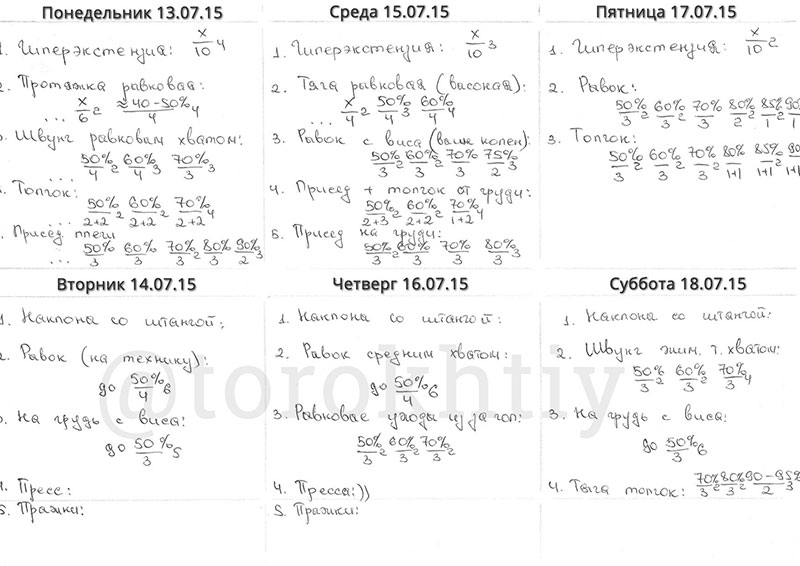 Week 6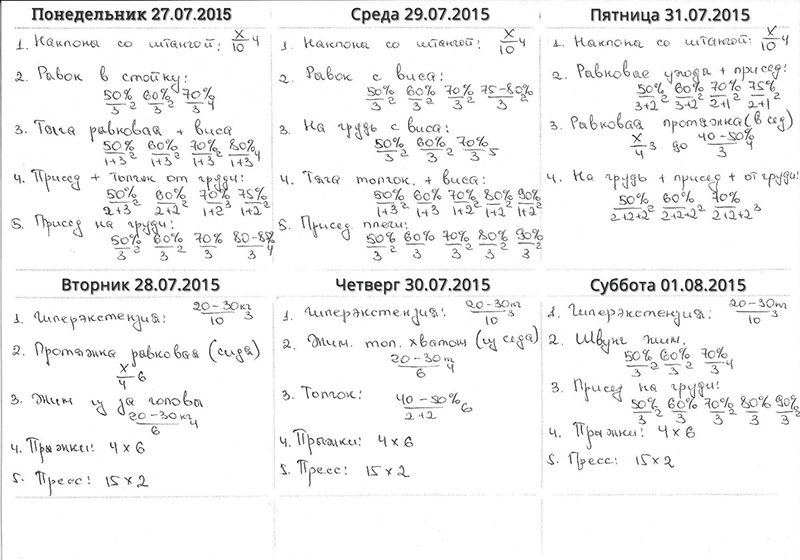 Week 7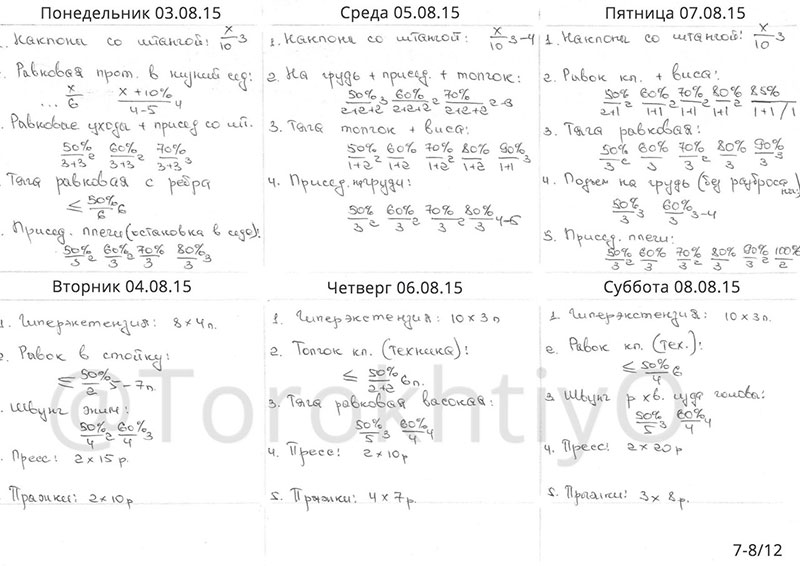 Week 8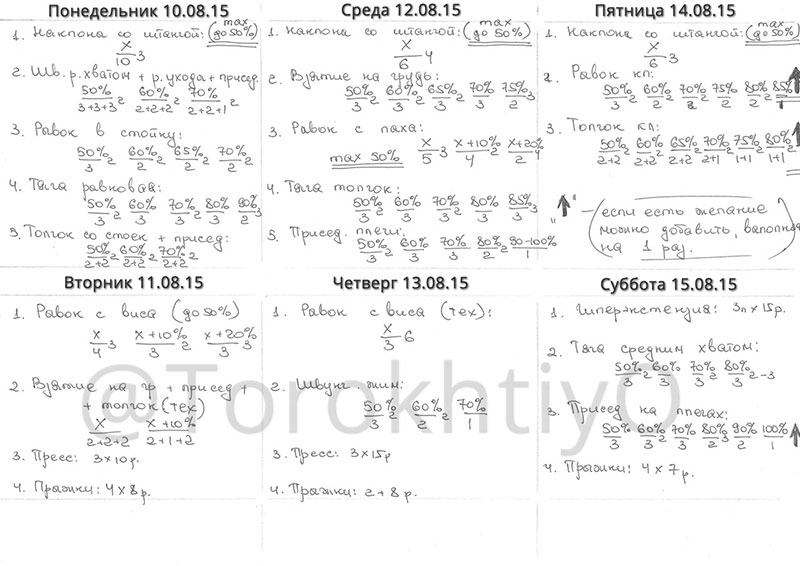 Week 9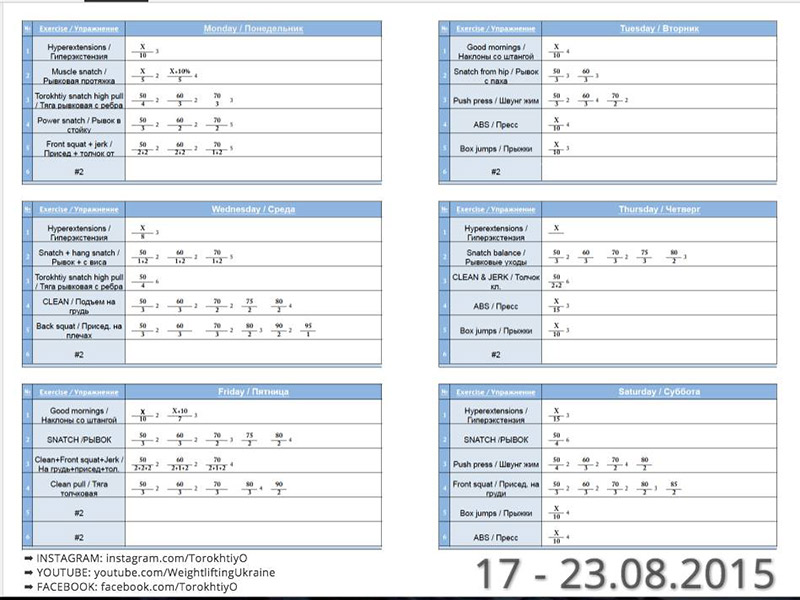 Week 10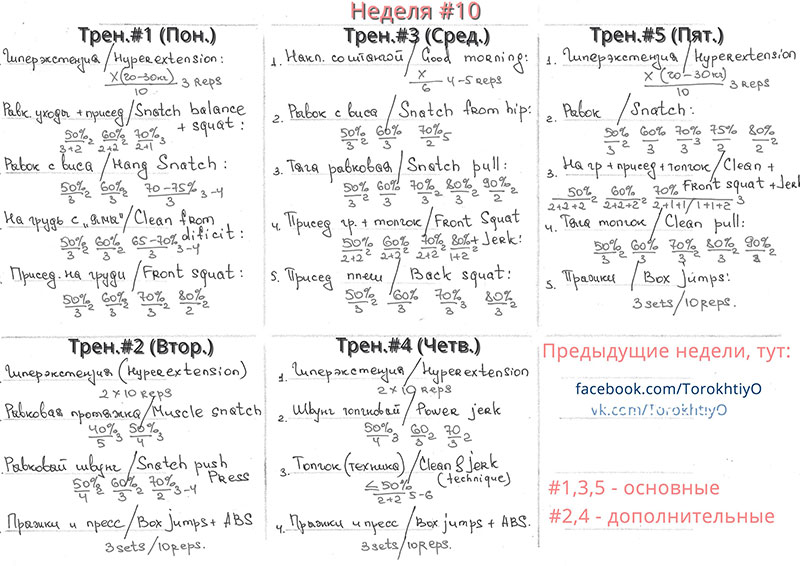 Week 11
Week 12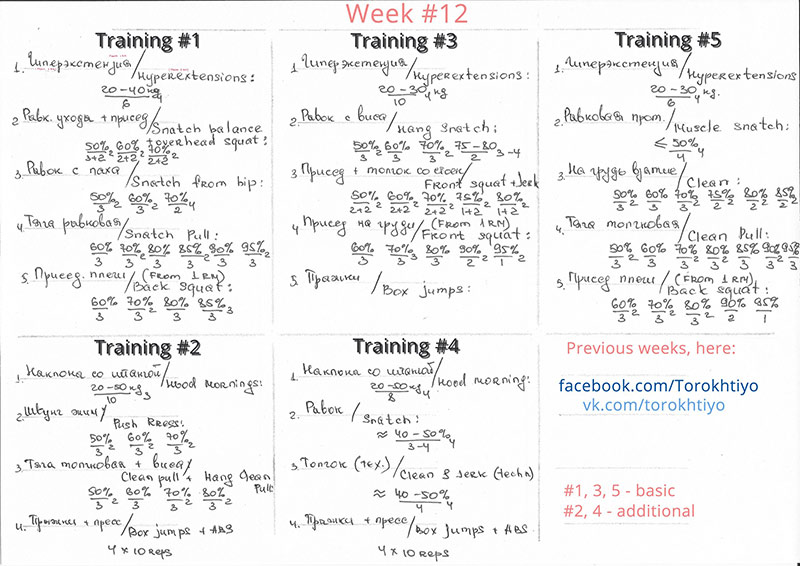 Week 13