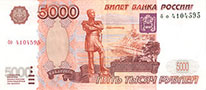 Arthur Chidlovski (the guy behind Lift Up) offers an insight into the demands on Russian weightlifters and their paychecks as of 2006.
[A] Member of the Russian national team  has 4 main competitions per year. That includes Cup of Russia, European Championship, Russian Championship and World Championship. Prior to each competition, there is a training camp. Overall, athletes spend 8 months per year in training camps.

Training camps are being held for top 3 athletes of the nationals as well as for young talented prospects. Quiet often training camps are being held in the Academy of Olympic Weightlifting in Taganrog. There is an excellent food there, great diversity of dishes and some athletes gain up to 10 kilos over a camp. Most athletes have personal plans and the head coach only give sthem advice and sometimes corrects athletes personally.

National team member gets a stipend of 15,000 roubles ($ 500) per month and every year each athlete has to earn this stipend by finishing in top 3 @ the Europeans or top 6 @ the worlds.

There are bonuses like for the duration of a year, Russian championship winner receives 45,000 roubles ($900) per month, European champion gets 60,000 roubles ($2,000) per month, World champion gets 90,000 roubles ($3,000) per months and for gold medal @ the Olympics 150,000 roubles ($ 5,000) per month. "

Thought it might be interesting in terms of motivation for weightlifting in modern Russia.
To put that into context, the average Russian income (as of 2009) was $8874 US per year per person.