Here is another homemade wooden squat rack.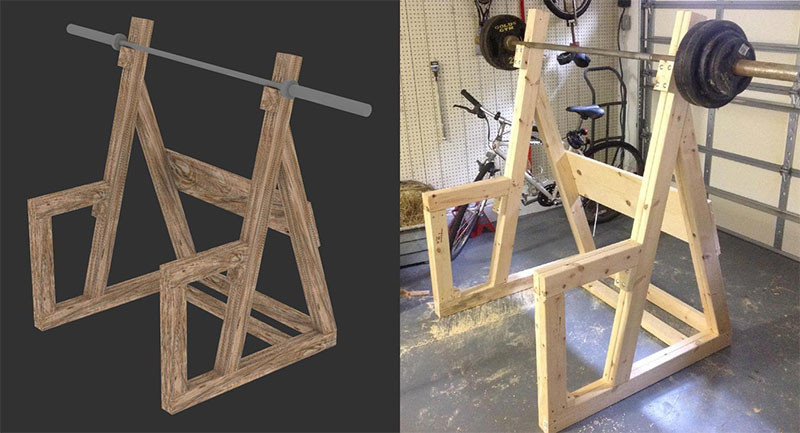 (note: in the photo above the metal sheets to reinforce the joints aren't on yet)
This one was built by redditor Mr Friz and cost approximately $50 US.
See his thread on reddit here.
Now before some of you say "OMG this will break when I curl 200kg in it", it will hold plenty of weight for someone who is in the beginner / intermediate stages of his/her training. Heck, there are way more instable options that still get the job done.
Mr Friz said that "I don't think I'd want to put 500 pounds up there, but anything in the 300's range I feel pretty confident about."
And if you have the necessary tools you could build a metal version and be set for life.
Improvement Suggestions from the thread:
notch the top joint into the main supports so the blocks don't take the full weight of the bar
lining the notch with hurricane strapping would make it pretty bulletproof up there
extending the block underneath the lower supports all the way down
Detailed View of Parts and Measurements
(click here or the image to enlarge)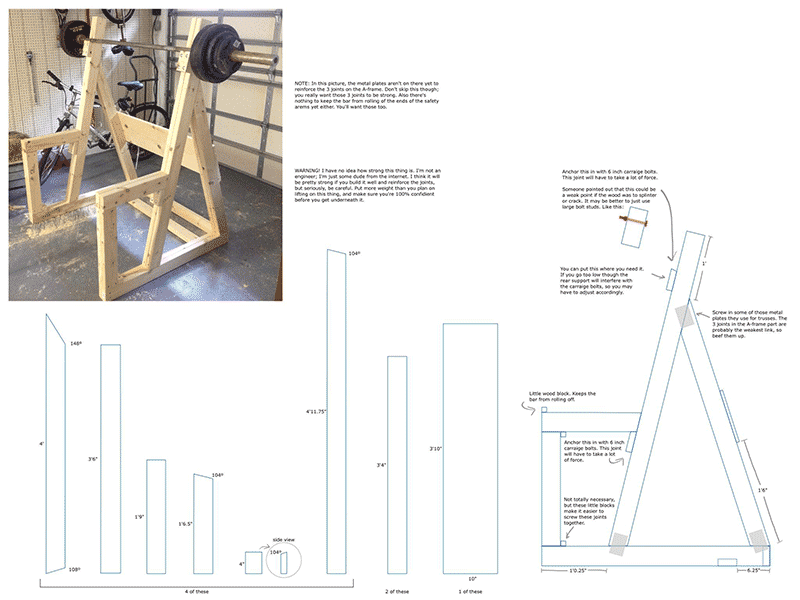 Thanks to Mr Friz for letting me use the images.
Also check out:
Update: Reader Chris Papas send in photos of his squat rack construction, which is based on the plan above.
Cutting the wood and connecting them with long screws.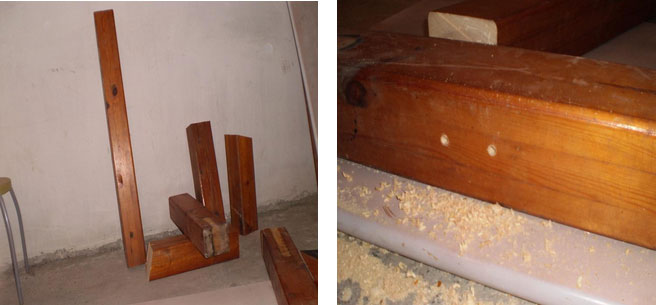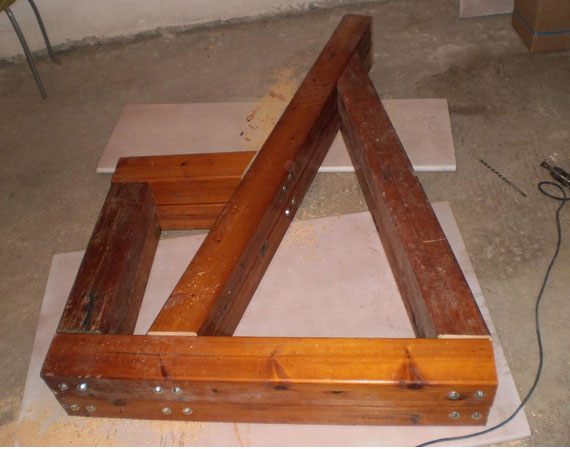 "After the beams were connected with the screws, I thought it would be a good idea to reinforce the joints with metal plates. I drilled and cut the edges of some of the plates."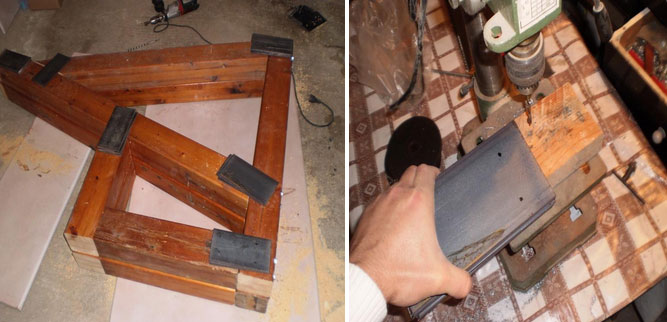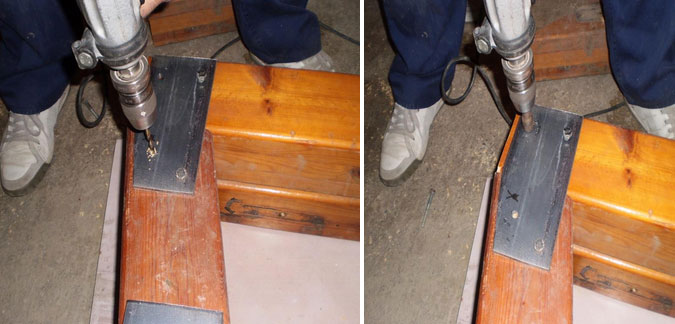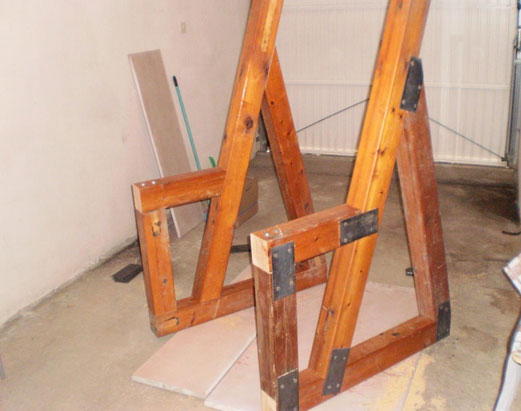 Next: Painting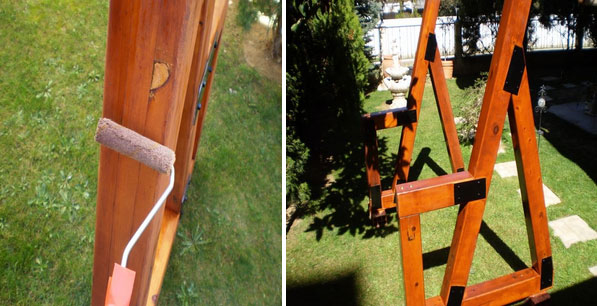 Join the pieces together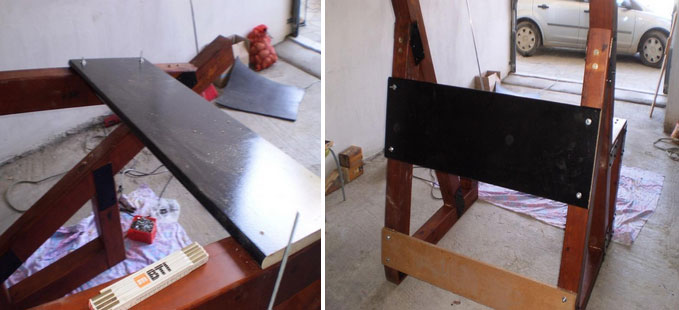 "Some final touches, adjusting the height of the bar holders according to my height and putting pads on the wood to prevent wear."

The Final Product