If you don't have the funds to get the Elite FTS Collegiate Power Rack check out this good looking homemade power rack built by a redditor.
This looks like a great DIY project for your holidays.
Here is the thread where you can ask questions.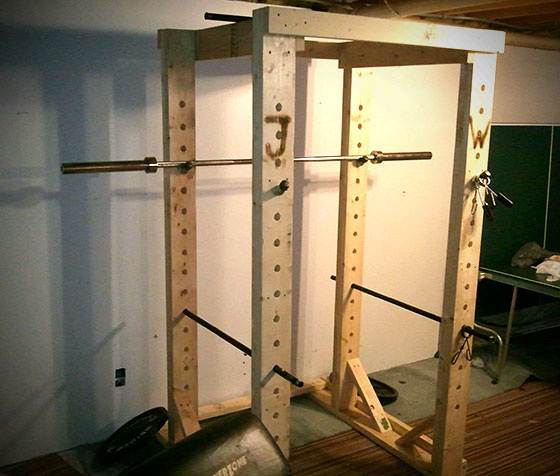 Below is another wooden squat rack option from here.