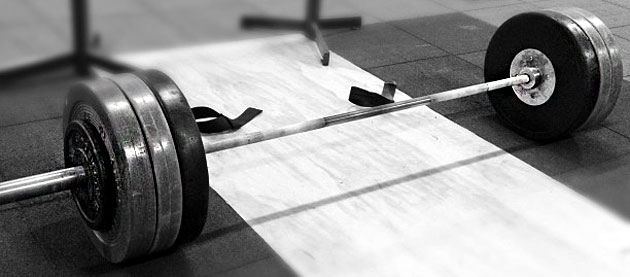 This is a guest post by Angie Sorensen of GoBeastess.blogspot.com.
Nothing seems hard once you've finished.
I can't remember where I first read that quote but it's definitely one that has stuck with me.
On the surface people will initially push back against that statement but seriously take a moment to think about it. Think about the last competition or event you competed in. Was it really that hard? Sure in the heat of the moment you ARE giving it your all, leaving it all on the platform, I'm not saying that you aren't. But what about after? Do you really feel like it was absolutely that hard? Personally I could go 6 for 6, which is something I've NEVER done, and every last one of those could be brand-spanking-new personal records. Afterwards I could be laying exhausted on the floor and I'd still think to myself, "Well, you know it really wasn't that hard."
Over the past 7 months or so there has come a shift in my life. New job, new apartment, new people in my life. Essentially a complete life overhaul. With that has come a renewed fervor to not just be good at weightlifting but to become great at it. Just the mental shift alone has started me down the path that I had always wished I was on but never actually put myself on.
There wasn't a specific Aha! moment that I wasn't on the right path but rather an accumulation of realization that I was being self-limiting. If I kept telling myself that 90kg was the most I'd ever cleaned and that it was sooooo hard then it would forever be the most weight I'd ever cleaned and would always be hard. The day that I cleaned 90kg for a TRIPLE was an absolutely great day and I can say that I left every ounce of effort I had on the platform to nail that triple. I can also tell you that afterwards I thought to myself, "Well it really wasn't as hard as I thought it would be."
It really wasn't that hard to lift something that used to be my max. Why wasn't it that hard? Because I told myself it wouldn't be that hard. I wasn't limiting myself to what I already knew I could lift. I was experimenting with how much I could push past what I already knew. And you know what? Once I was finished, it really didn't seem that hard.
Whatever your brand of lifting, Olympic lifting, powerlifting, strongman (or woman), it's easy to limit yourself to lifting what you know and feeling like its the hardest lift ever but stop for a moment and really think on it. When you finished that lift, did it really feel that hard? If it did then you're probably limiting yourself to what you know was hard for you before and not really pushing the limits. I'll expand on that quote by saying, "Nothing seems hard once you've finished. Push the limits of what you know and you'll find that you're capable of so much more."
Please leave your thoughts in the comments.
Photo by @DamonKelly