(Originally posted Nov 8, 2013)

Check out Weight x Reps,  hands down the best online workout tracker.
Features
track any exercise
calculates statistics, PR history, charts, overall volume per exercise, intensity
no silly points
straight forward input notation with auto completion
Cons: No data export option. I asked the developer and he said that data export export is planned for the future.
Update 19.01.2014:
The data export feature has been added for people who make a donation to the service.
New Feature: follow people's training logs and comment on them

Price: Free, the service depends on your donations.
Instruction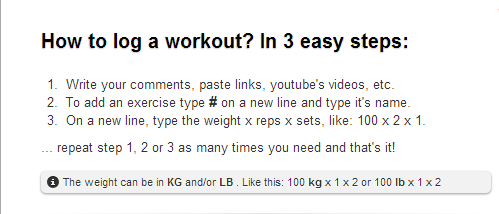 Here is an Example of a logged workout: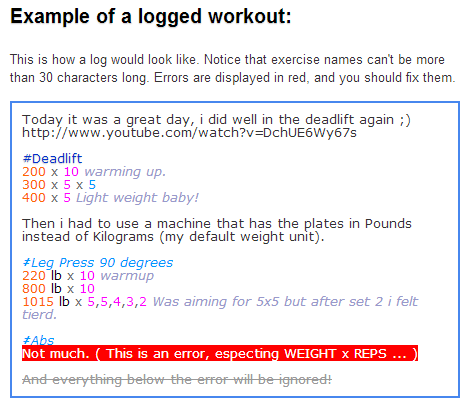 Overview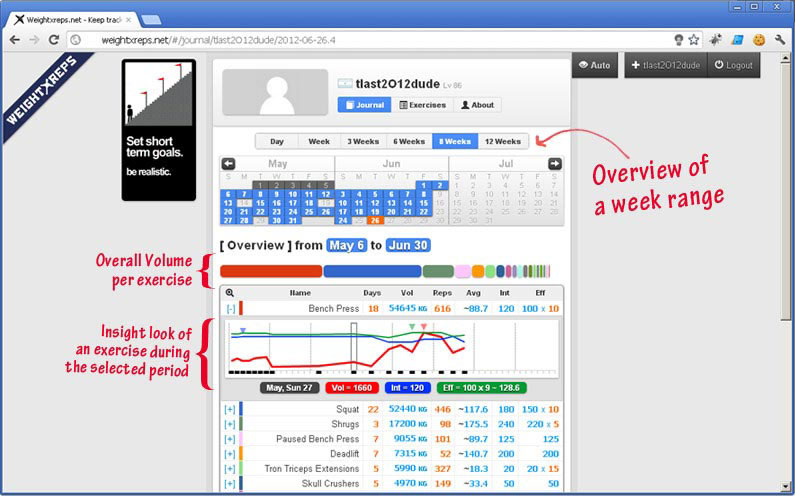 Don't want to use an external service? Use a simple Google Spreadsheet.