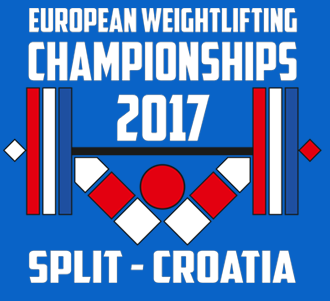 This will be the resource page for the 2017 European weightlifting championships in Split, Croatia.
In the meantime see the 2016 Europeans highlights here.
When: 02.04 – 08.04.2017
Update 19. 02.2017: Entry List. Final start list is usually published one or two days before competition, after final verification.
Can't wait to see Ivan Markov back on stage!
Useful Links
Results Men / Results Women
Highlights
Recordings
Live Stream Links: will be posted here in time for each session. Usually Europort covers them all.
Next Sessions
Sunday, 02. April
48kg A
56kg A
62kg A
News
Update 21.03.2017: Russian Team candidates announced. (via & via)
Felix Khalibekov (62kg), Oleg Chen ( 69kg), Artem Okulov (85kg), Adam Maligov , Egor Klimonov (94kg), Maxim Sheiko (105kg) and Ruslan Albegov (+105kg). Sergey Petrov (77 kg) and David Bedzhanyan (105kg) are also in discussion. Final decision will be made later.
Natasha Khlestkina, Anastasia Ivanova (58kg), Tima Turieva, Tatiana Aleeva (63kg), Anastasia Romanova (69kg), Maria Vostrikov (75kg), Diana Mstieva (90kg), Tatiana Kashirina (+90kg). Irina Baymulkina (53kg) as reserve.
Update 15.03.2017: Armenian team announced. (via)
Andranik Karapetyan (85kg!), Karush Ghukasyan (94kg), Simon Martirosyan and Samvel Gasparyan (105kg), Gor Minasyan and Ruben Alexanyan (+105kg).
Isabella Yaylyanin (58kg), Sona Poghosyan (75kg) and Tatev Hakobyan (90kg).