The Men's 85kg B Group (A Group here) of the London 2012 Olympics is over.
BBC Recordings: here (I use a VPN to watch the BBC Streams)
Join the Live Chat  for the other sessions at allthingsgym.com/chat/
Snatch: Mikalai Novikau takes first on the Snatch with 167kg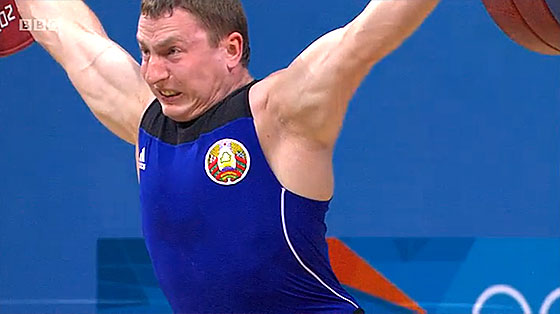 Kendrick Farris with 155kg on his second attempt.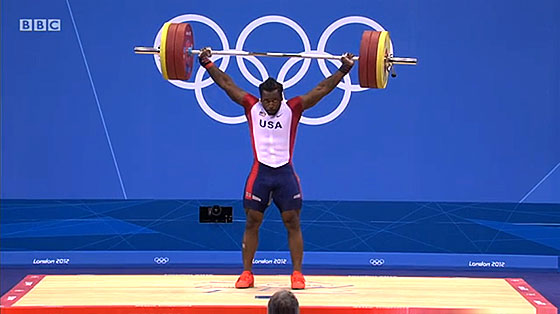 Clean & Jerk:
Georgia's Rauli Tsirekidze wins the Clean & Jerk by virtue of lighter bodyweight. 200kg for him.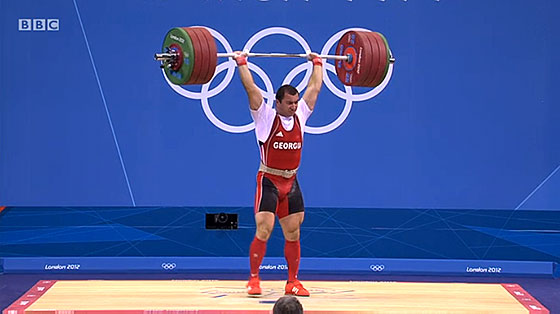 Kendrick went 190kg, 200kg and 208kg. But missed that least attempt.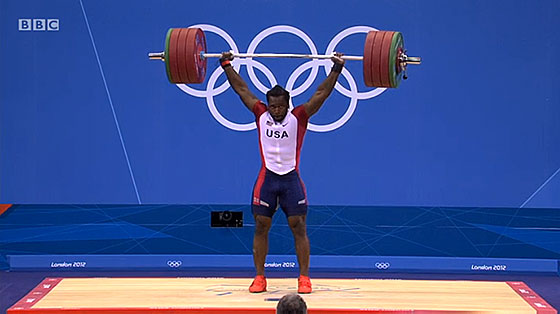 In the end 196kg was enough for Rauli Tsirekidze to take the overall lead in the B Group.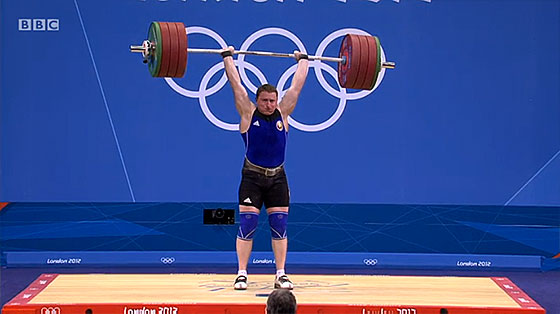 Results:
Entry Weights:
World Records: