Every athlete should have a basic understanding of human anatomy. Be it to understand what muscles are targeted by certain exercises or to identify where that pain in the neck originates from.
Gladly we live in an awesome time where we can have access to free online anatomy atlases.
Two I particularly like are biodigitalhuman.com and Google's Body Browser at googlelabs.com Google's Body Browser is now Zygote Body.
Both let you search, identify, bookmark, individual muscles, nerves, bones or organs and offer additional information for the selected body part.
One advantage of BioDigital Human is that you can toggle on and off individual parts and really get into details. Plus, they also have feature disease and treatments.
Try it out and see for yourself. (Note: you need a modern browser that supports WebGL)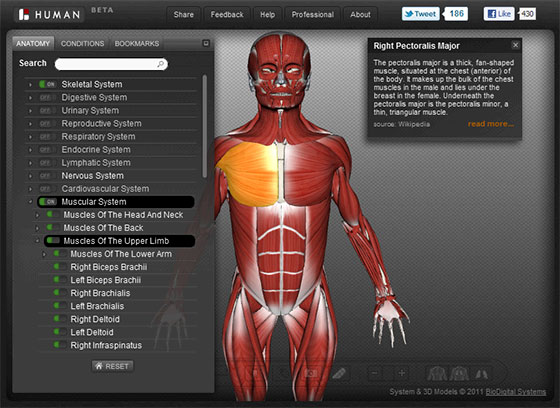 BioDigital Human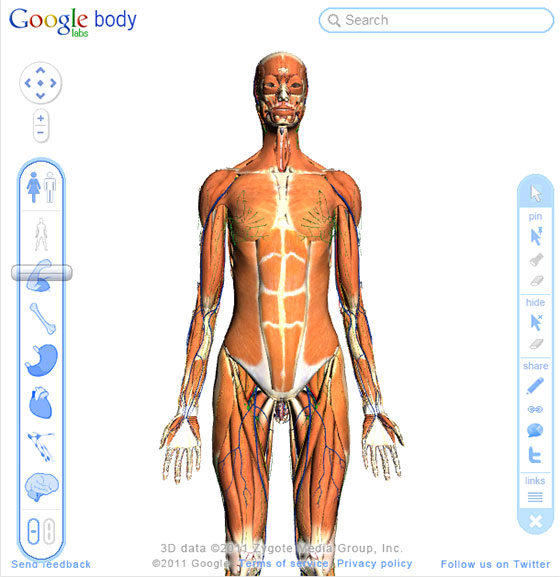 Google Body Browser