I already added the link to the U23 & Junior live stream rant a couple of days ago, but judging from the number of times this was submitted over the past few days a lot of you have not seen it (BTW thanks to everybody who takes the time to submit stuff).
If you go to EasyWL.com you get a live scoreboard with recordings of each lift (click on each attempt).
As always, the chat is open.
Not as fun as a live stream, but still better than nothing.
I am still hoping for someone in the audience to set up a live stream.
Other Links (PDFs):
Update: 85kg Junior Recordings with Clarence Kennedy & Co.
Snatch
Clean & Jerk
U23 85kg
Junior +105 Snatch
Junior +105 Clean & Jerk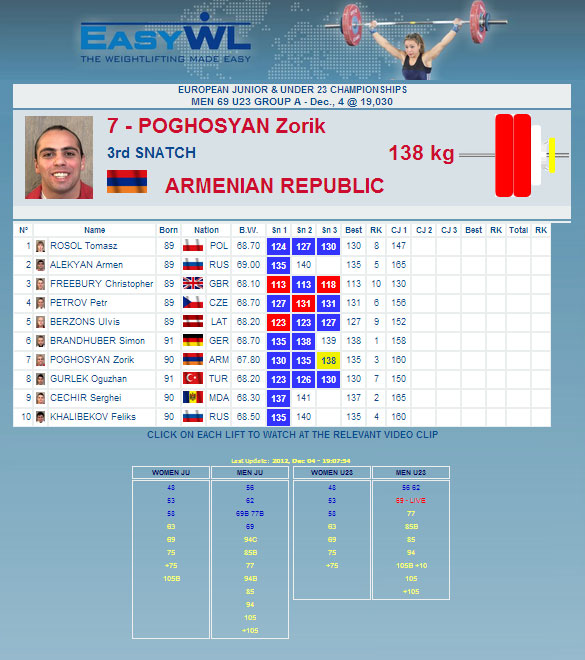 Thanks to everybody who submitted this.