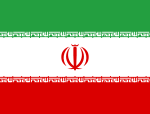 In an Iranian test meet Kianoush Rostami lifted Clean and Jerk, as well as total World Record weights in the 85kg category.
Since this was a not an IWF sanctioned meet these are no official world records.
Snatched 179kg, Clean & Jerked 220kg for a 399kg total.
Other lifts:
Hey GoPro, please sponsor some cams and send them to the Iranians. The world needs to see this.
Iranian Weightlifting Team for London 2012:
85kg: Sohrab Moradi + Kianoush Rostami
94kg: Saeid Mohammadpour
105kg: Navab Nasirshalal
+105kg: Behdad Salimi + Sajjad Anoushiravani
Thanks to Kim for sharing this.
via Polska Sztanga