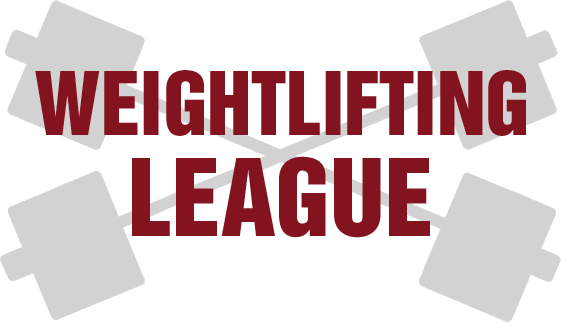 Weightlifting Clubs & CrossFit Gyms across the world listen up!
Over at UK Olympic Weightlifting Giles Greenwood (@GreenwoodWL, 2002  Manchester Commonwealth Games Gold Medalist) wrote a post about how to make weightlifting more competitive.
Right now lifters that have not reached the level to qualify for nationals have only their regional championships to look forward to.
So the plan is to give lifters of all standards a chance to compete more often.
I think that in order to widen participation and increase the motivation to perform well we need to develop club lifting, offering competition between clubs and diverting some of the funds used to send national teams abroad to providing exciting rewards for success at club level.
He suggests that each region will have its own league, whose winners would enter a national knockout cup. The winners of this knockout cup could win a trip to compete against a winner of another country.
The whole thing could be set up using a point system.
maybe 5 points for a first place, 3 for second, 1 for third and sort out prizes for the top 3 teams. Where are those 2012 Olympic weights? They'd be ideal prizes.
Sounds fantastic in my opinion.
Currently the London Lifting League (Facebook) is getting the ball rolling. Their guidelines provide a good start:
Entry fee £50 per club.
Points are earned for every week a club sits at the top of the ladder, at the end of the year, the winner is the club who has accumulated the most points.
Matches are decided in one-on-one matches, lb-for-lb.
1 Month time limit to accept challenges from another club, or you forfeit.
1 Month before you can re-challenge a club after a loss to them.
You can only challenge a club at most two positions above you in the ladder.
If the challenger wins, they move up to the place above the losing club.
Teams ideally to be made up of 5 men and 3 women, any other team is acceptable if your ideal team isn't possible. Teams must be made up of at least 4 members, 8 maximum.
Weigh in limited to 30 minutes, match should start 30 minutes after weigh-in. This is to try and make sure it doesn't take too long to weigh-in and start the Match.
If you want to challenge a club you need to register using the link below (or here). Once registered go to the Forum and post an entry challenging your chosen club!
lb for lb example:
A weighs 69kg, B weighs 70kg.

Therefore in order to beat A within a pairing B needs to lift a total which is 3kg+ above A's total.

If B only lifts 2kg (1kg more in snatch, c+j) more than A – it's a draw…
Update: Why top at weightlifting. This could also work for powerlifting.
Update: Giles has a follow up and writes about funding options.