YouTuber Bryce Lewis put together a public Evernote notebook containing links to Mobility  WODs sorted by body part /muscle group.
If you don't know Evernote, it is a free, multi platform note taking app.
Available for: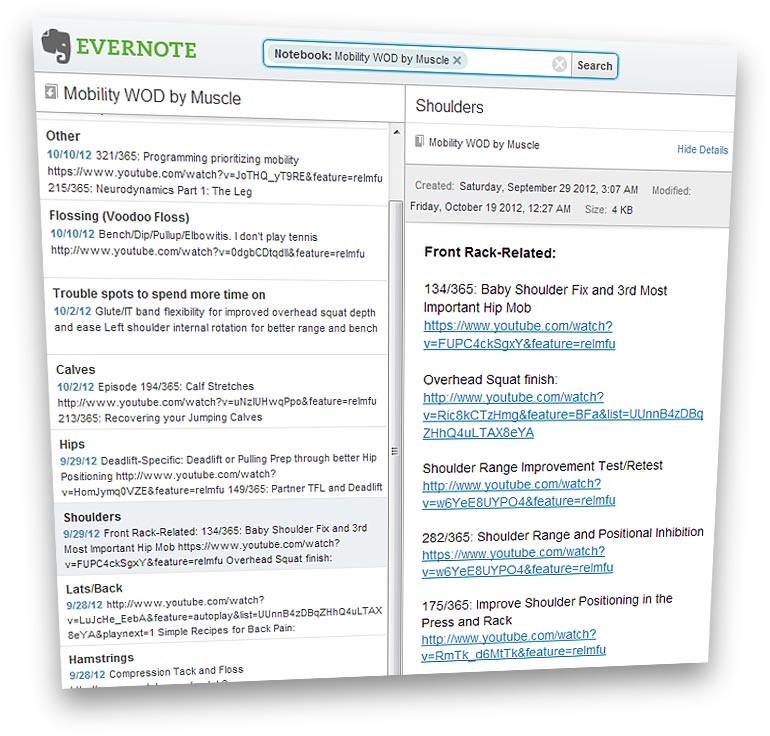 You can also use the ATG search to review the mobility wods I mentioned here. Simple seach for <body part> + MWOD.