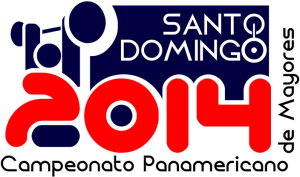 This week it's time for the 2014 Pan Ams.
The competition is being held in Santo Domingo.
Jorge Arroyo (-105kg, Ecuador) snatching 180kg. See his 190kg Snatch from 2012 here.
Caine Wilkes wins the +105kg Clean & Jerk and Total with 221kg.
Ian Wilson snatches 173kg for a new American Record.
Highlight: Junior Antonio Sanchez Rivero (VEN) wins the 77kg Snatch at Pan Ams with 157kg.

Highlight: Oscar Figueroa (-69kg, Colombia) with a 180kg Clean at 64.56kg
105kg Video
+105 kg Video