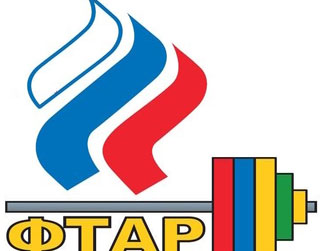 Those were the 2014 Russian Weightlifting National Championships in Grozny.
What a great competition. I hope you enjoyed ATG's coverage of the event (I had a blast 🙂 ).
Below are the highlights and video recordings.
News
Here are the athletes that qualified for the Russian Worlds Team. They will be invited to the final training camps.
Men:
69 kg: Oleg Chen, Felix Halibekov
77 kg: Muhamad Hibalov, Arsen Boraganov
85 kg: Apti Aukhadov, Artem Okulov, Aleksey Yufkin
94 kg: Alexander Ivanov, Adam Maligov, Rinat Kireev
105 kg: David Bedzhanyan, Vasiliy Polovnikov, Maxim Sheiko, Martin Sabanchiev
+105 kg: Ruslan Albegov, Alex Lovchev,  Chingiz Mogushkov, Dmitry Lapikov
Women:
58 kg: Elena Shadrina
63 kg: Tima Turieva, Nadezda Likhacheva
69kg: Olga Afanasyeva
75 kg: Nadezda Evstyukhina
+75 kg: Tatiana Kashirina Julia Konovalova
Reserve: 53 kg Elena Sukhar, 63 kg Nadezda Lomova, 75 kg Lyudmila Anina.
Useful Links:
Highlights:
Video Recordings


Vasiliy Polovnikov's 190kg Snatch

and 226kg Clean & Jerk, 230kg attempt

Adam Maligov's lifts in 94kg

Rinat Kireev's lifts in 94kg


Nadezda Evstyukhina with 125 + 155 in the 75kg

Tima Turieva's 115 + 148 at 65.65kg
Khlestkina wins the 63kg with 108 + 136
Muhammad Hibalov wins the 77kg with 157 + 190.

Arsen Baragamov with a 160kg Snatch in the 77kg

Nadezda Likhacheva wins the 63kg Snatch with 109kg

Julia Konovalova (@konovalovajul) takes home the +75kg Golds with 120 + 150

Look through the start lists (they are in cyrillic) and share your findings. Men:
News: I got a mail saying that about 10 athletes had to drop out due to sickness (food poisoning / fever).
Women: