Meanwhile in China …
Wu Jingbiao (56kg London Silver medalist) uploaded a pretty big Snatch.
Let the weight guessing begin 🙂
Update: Thanks to Viktor in the comments who confirmed it is 143 kg.
Below is a color corrected still frame from the video.
Based on that my guess is bar+(20+10+20+5+2.5+collar+1.5)*2 = 143kg
Remember, the current World Record in the 56kg is 138kg held by Halil Mutlu.
Certainly a reasonable guess when you take into account who we are talking about, how much he struggled and the applause he got.
Post your guesses in the comments. Feel free to go all out CSI on this one.
Update: His bodyweight was 59.5kg.
Color Corrected Still Frame

The inner most plate is definitely a blue tone.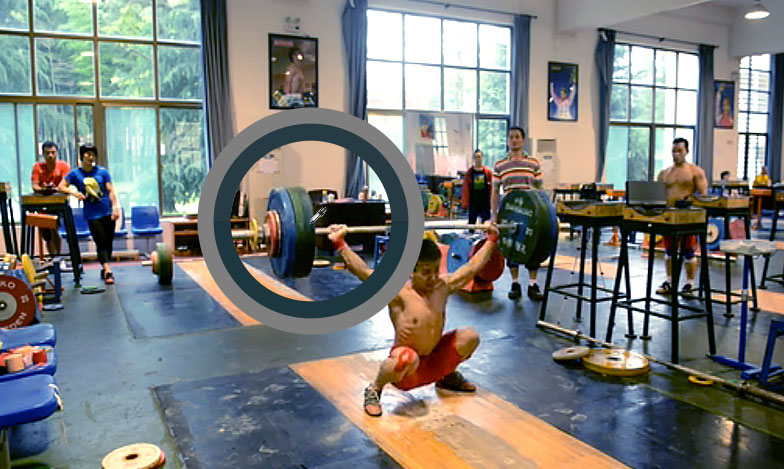 Update: Video is now on YouTube.