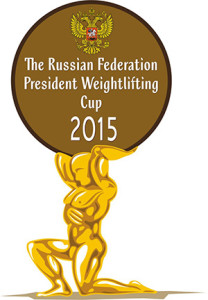 This is the overview post for the 2015 President's Cup in Grozny, Russia.
Nat and I are already in Moscow and we will travel to Grozny on Friday.
It's an IWF Grand Prix which also allows athletes to qualify for the Olympic Games. The weight classes are: W75kg, W+75kg, M94kg, M105kg, M+105kg.
Useful Links:
Contact Info: I'm @atginsta on Instagram, @allthingsgym on twitter & allthingsgym on YouTube. ATG Submit Page.
Highlights
(12.12.2015): Denis Ulanov (94kg, Kazakhstan) Clean and Jerked 219kg weighing in at 87.62kg!


Ilya Ilyin (105kg, Kazakhstan) Clean and Jerks 246kg to break his old 242kg Clean and Jerk World Record by 4kg and Andrei Aramnau's 436kg Total World Record by 1kg. Recording of the full session here.
Trivia
This event honours the 130th anniversary of weightlifting in Russia (PDF).
This should be a second qualifier for a lot of lifters wanting to participate at the Olympic Games in Rio, including Ilya Ilyin, Timur Naniev, Sarah Robles, etc
Recordings