Here is Dmitry Klokov stretching his Tibialis anterior muscle together with all the little muscles in the feet.
Similar to the stretches Kevin Cornell showed us.
You can see Dmitry's complete warm-up  routine here.
Check out more drills on Mobility 101 for more.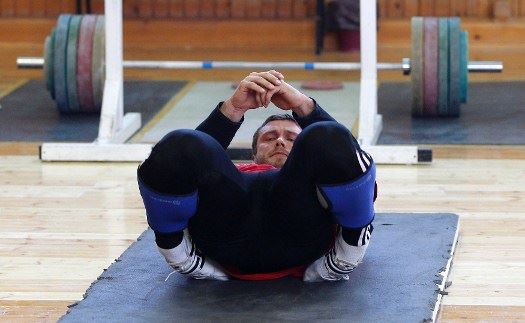 Thanks to Emilia for letting me post the photo.
Update: Video of the stretch / Warm up (at 2:03)