Say hello to your new favorite breakfast.
Head on over to Kirbie's Cravings and try Bacon Egg Breakfast Cups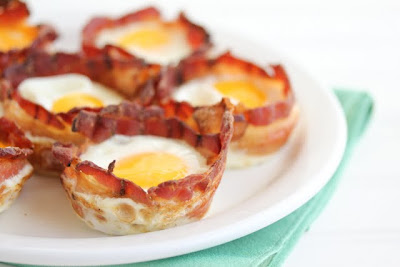 Directions:
1. Preheat oven to 400F. Spray muffin tin with pam spray.
2. Line muffin pans with bacon so that it circles each mold.
3. Break an egg into the center of each mold. Bake for about 8 minutes or until egg is cooked to the doneness of your liking. Serve while warm.