So by now you've probably seen the photos of Lu Xiaojun's Weibo (Chinese Twitter clone) floating around on various forums (thanks to everybody who submitted these).
At first I didn't post about them because I wanted to know more about their background to understand what's going on.
Thanks to peteryji from the bb.com forum who shed some light on the pics.
First the 370kg Barbell Pic: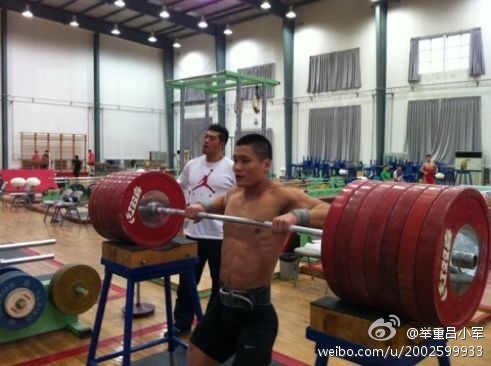 According to peteryji Lu was doing Half Squats.
That's right! Pour that beer down the drain Justin!
But overloading one part of the squat should be nothing new to you if you read Chad Vaughn's blog.
And in case you wondered why the hell you have so much trouble fitting 370kg on a barbell (don't we all have that problem…), the Chinese have a special bar that is extra long.
See comparison here: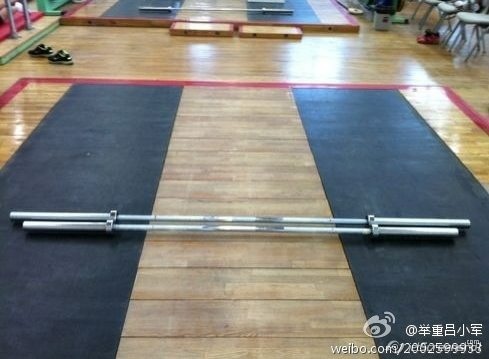 Also, since I saw some people wondering about this pic: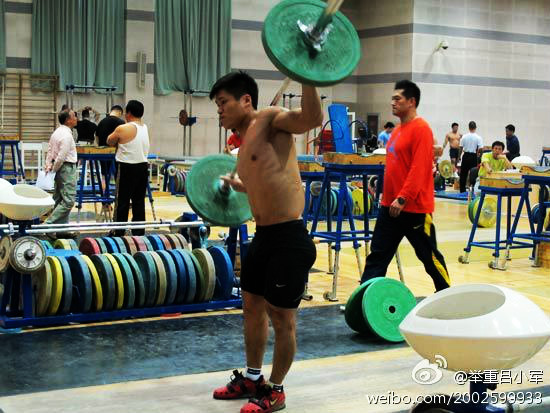 These are the Barbell Side Bends I posted about here.