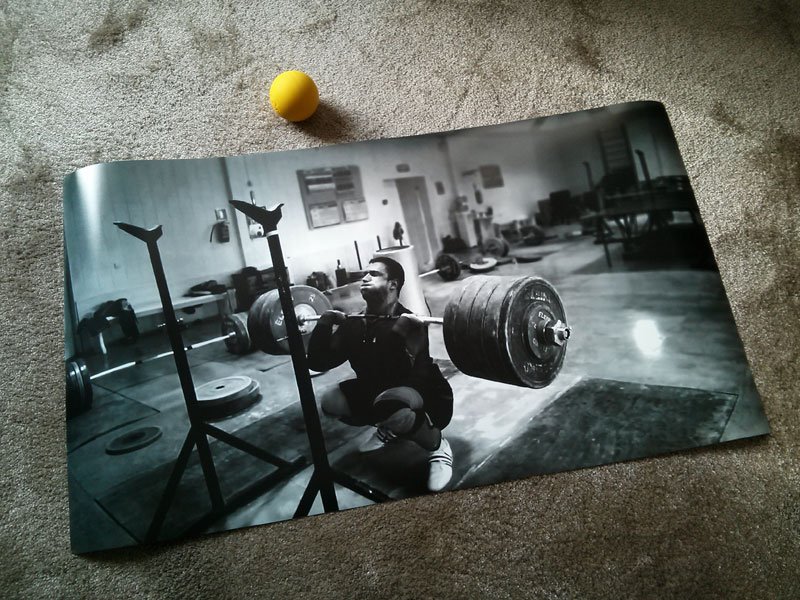 Because my gym walls were a bit empty I decided to have the Klokov Front Squat Wallpaper printed as a poster.
I chose Poster XXL to do the job and I have to say it looks better than expected. Of course it is not super sharp, but it's plenty for a poster that is viewed from a distance. Shipping was super fast too.
How To
Cost me 18 Euros (incl. shipping) for the 80 x 45cm (31.5 x 17.7 inch ) print.
Oh, and they print on mugs too (and all kinds of other things). World's strongest coffee anybody?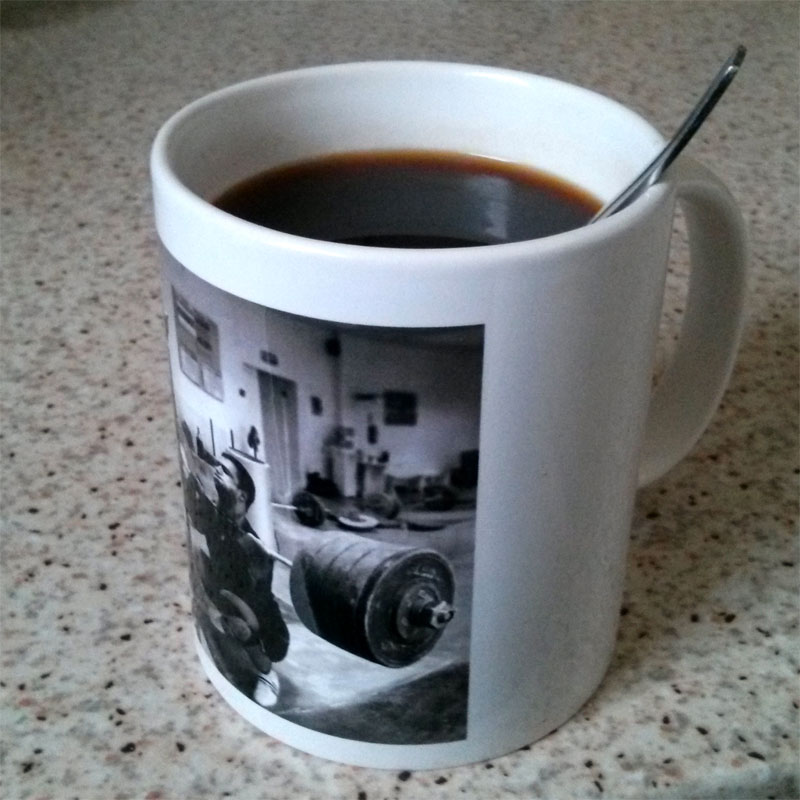 Update: First reader submission by Ashley. Looks slick! Office +1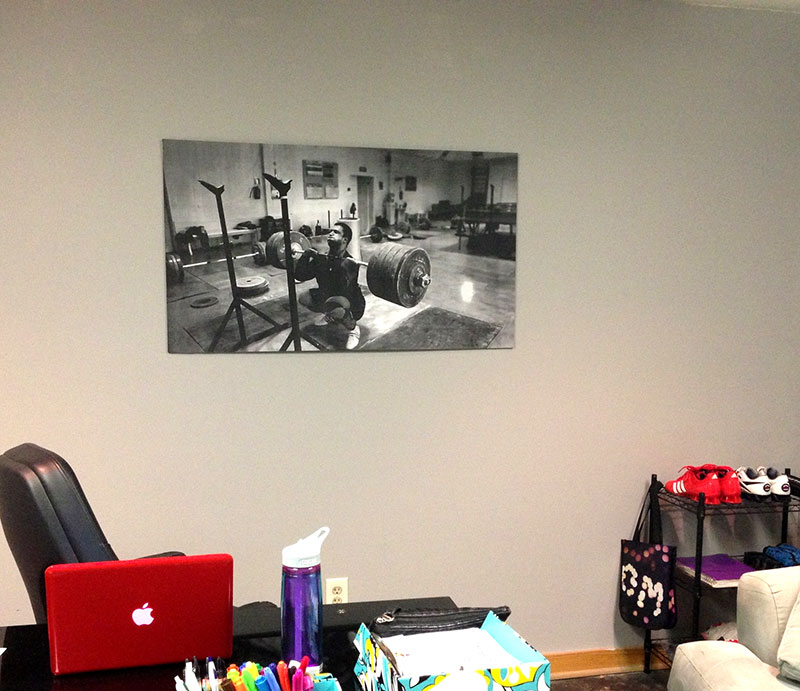 Jon North's Attitude Nation Office has one too.