Glenn Pendlay has two Upper Body Flexibility Exercises for Olympic Weightlifters (see the Lower Body Stretches for Weightlifters here).
Update: Added YouTube video below.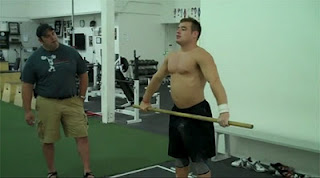 Shoulder Dislocates Starting Position
First are the classic Shoulder Dislocates (or Pass Throughs) with PVC pipes or broomsticks.
These are a great exercise in order to get you ready to catching the snatch in a good upright position and hold the bar behind your head.
take light bar (PVC pipe or broomstick)
move it from the hang position to behind your back and reverse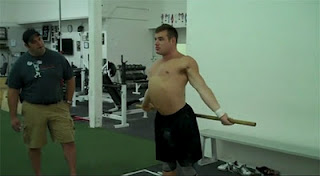 Shoulder Dislocates End Position
To progress simply move your hands in closer and closer on this exercise.
The second drill is is a partner stretch for improving the flexibility for the rack position in the clean.
have an empty bar in a rack
grab the bar in rack position, like in a front squat, but don't lift is out
have a partner put his shoulders under your elbows and press them up
endure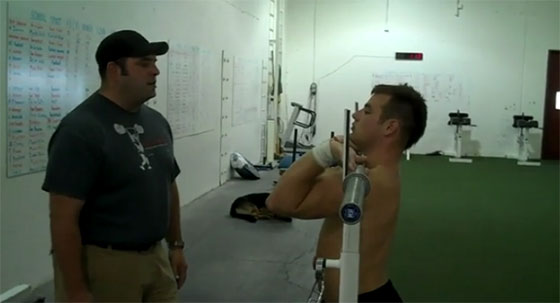 Front Rack Position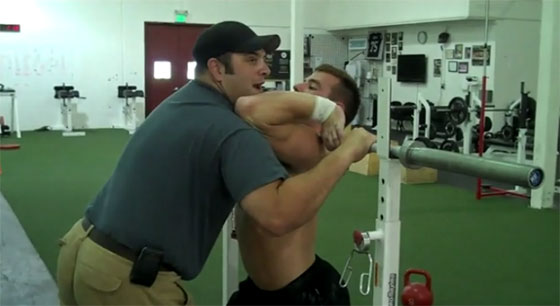 Front Rack Position Stretch Bromance
Also remember Kelley Starrett's front rack position mobility wod.
Check out Mobility 101 for more mobility awesomeness.