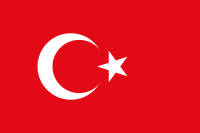 Oh Turkey…
Second big case of doping in a month.
Sixteen members of Turkey's under-23 weightlifting team [i.e. all] tested positive for banned substances, the sport's national governing body announced yesterday, in the second doping scandal in a month.
And guess what they tested positive to… stanozolololololol again.
via IronMind
Update 22.06.2013: and here is another one…
8 Turkish Lifters have been suspended at the Mediterranean Games.
6 of them where named: Sedat Artuç, Samet Keles, Mete Binay, Gökhan Kılıç, Mehmet Bason, Khurshid Attacks.
Thanks to Kim for submitting.
Update 29.11.2013: New testing methods reveal a lot more positive tests.