It's time for the 2015 Russian National Weightlifting Championships.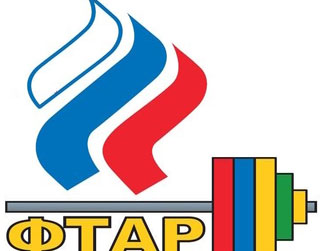 This time hookgrip and I are coming to you live from Stary Oskol.
Results (PDFs)
Highlights
Update 03.09.2015: Martin Sabanchiev (105kg) clean and jerking 226kg for the bronze medal in the total.
Update 02.09.2015: Martin Sabanchiev (105kg) snatching 190kg for the Snatch Gold Medal


Update 21.08.2015: 20 year old Timur Naniev (105kg) Clean & Jerks 229kg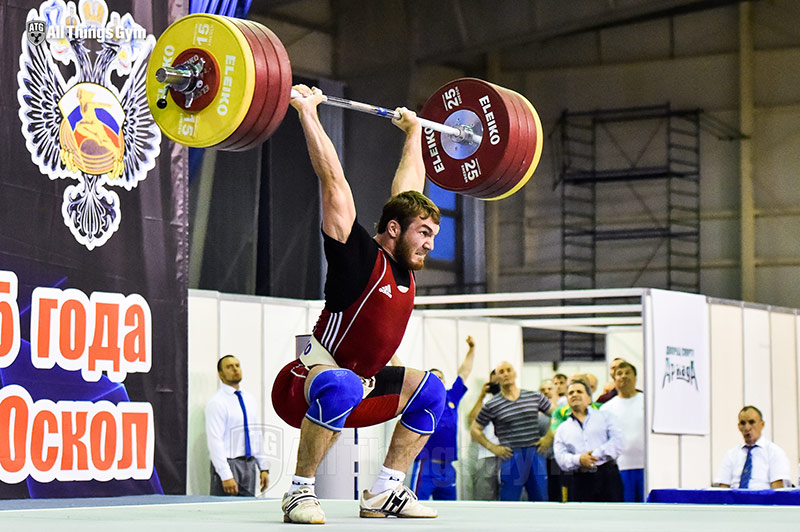 Update 20.08.2015: 20 Year Old Georgiy Kuptsov (94kg European Jr Champion) going 178+208.
178kg Snatch for 2nd Place, 208kg for 3rd Place, 2nd Place Overall


Update 17.08.2015: All Lifts from Artem Okulov


Update 15.08.2015: 3 Warm Up Snatches from Aleksey Lovchev.


Update 10.08.2015: 21 year old Alexey Kosov All Lifts


Update 09.08.2015: All of David Bedzhanyan's lifts


Update 07.08.2015: 20 year old Timur Naniev going 187+229.
Update 06.08.2015: Viktor Getts and Razmik Unanyan in the 77kg Warm Up Area


Update 05.08.2015: Adam Maligov(94kg) Snatches 175kg.
04.08.2015: Apti Aukhadov (85kg) Clean & Jerking 210kg.
Update 03.08.2015: Olga Afanasyeva (69kg) goes 116kg + 145kg
02.08.2015: Aleksey Lovchev snatching 200kg.



01.08.2015:
David Bedzhanyan Clean and Jerking 242kg, the same weight as the 105kg World Record.
Alexey Kosov Snatching 1kg under the 94kg World Record
Apti Aukhadov going 170+210.
Apti Aukhadov and Artem Okulov (both 84.6kg) snatching 170kg.
31.07.2015: 19 year old Ksenia Maksimova (63kg) snatching 113kg and attempting to break the Russian clean and jerk record with 142kg on the bar.
She did make 137kg on her second attempt though (which is an unofficial Junior world record!).
Viktor Getts (77kg) snatching up to 160kg and C&Jing up to 197kg.


30.07.2015: Oleg Chen (69kg) Wins the 69kg at Russian Nationals!
He had a great day, going 157 (got super close on 161 as well) +185 for a New Russian Record in the Total.


3 Best Snatches from today's Russian Nationals Sessions.
Svetlana Gadzhieva (48kg) with 74kg
Gennady Zykov (56kg) with 113kg
And Felix Khalibekov (62kg) with 130kg
Recordings
Results
This is where you were supposed to watch a bunch of training hall stuff I filmed, like Oleg Chen's and Artem Okulov's entire session. Unfortunately Sergei Syrtsov, the president of Russian weightlifting, isn't a fan of training hall videos. He asked us not to film the training hall.
Hope to get some good stuff from the competition though.
Schedule