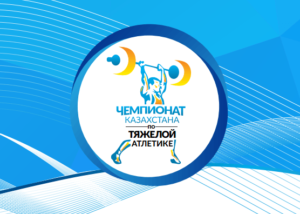 It's time for the Kazakh nationals!
When: 3rd – 7th June
Where: Taldykorgan, Kazakhstan
Live Streams will be provided by TV channels Kaz Sport and Kazakhstan. So if you find good quality streams, post them in the comments. As always watch out for annoying pop up ads on these streaming sites!
Live Streams
Highlights
Selimkhan Abubakarov (+105kg) snatched 205kg at 19 years old!
News from the 94kg Session:
Denis Ulanov won 94 with 180+216=396, skip 3rd C&J. He said that he will try to make world record total at Rio.
Vladimir Sedov seemed to be super pissed. He entered the platform in t-shirt with Aleksandr Ivanov, and said something: "Here is the real Olympic champion!". Then threw it into the crowd (see video below).
Alexey Ni already commented saying that Sedov won't go to Rio now because this behaviour cannot be tolerated (via).


Kirill Pavlov Clean & Jerking 200kg.
Nijat Rahimov (77kg World Champion) Clean & Jerked 211kg weighing in at 80.15kg!
Zulfiya Chinshanlo snatching 100kg and Clean & Jerking 127kg
Schedule
June 3rd, 2016
11.00-13.00 56kg
15.30-17.00 48kg, 53kg (Women)
June 4th, 2016
11.00-13.00 62kg
15.00-17.00 58kg, 63kg
June 5th, 2016
11.00-13.00 69kg
15.00-17.00 Women's 69kg, 75kg, +75kg
June 6th, 2016
11.00-13.00 77kg
15.00-17.00 85kg
June 7th, 2016
11.00-13.00 94kg
15.00-17.00 105kg, +105kg