The Women's 75kg (B Group here) of the London 2012 Olympics is live.
BBC Recordings: will be here (I use a VPN to watch the BBC Streams)
Update: Official Recordings on YouTube
Join the Live Chat for the other sessions.
Permanent Chat at allthingsgym.com/chat/
Snatch:
Huge disappointment – World champion Nadezda Evstyukhina bombed…
Tight race between Natalya Zabolotnaya & Podobedova, each setting new Olympic records.
In the end it was Natalya Zabolotnaya who snatched 131kg for a new Olympic Record on her final attempt. 4kg short of her own World Record. 1kg lead going into the Clean & Jerk.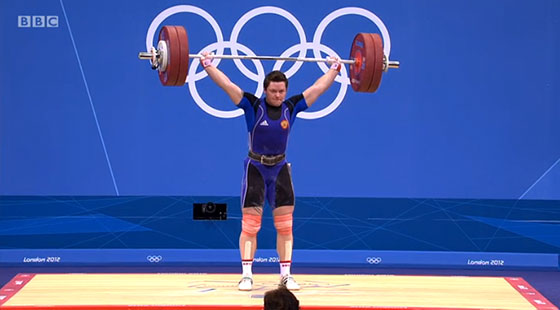 Clean & Jerk:
Natalya Zabolotnaya with 160kg for a new Olympic Clean & Jerk and Total Record. BTW, how easy did those Jerks look?
Podobedova  would equal her total with 161kg. Lighter bodyweight  guaranteed her gold.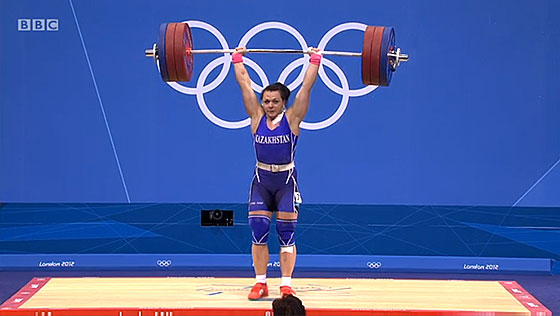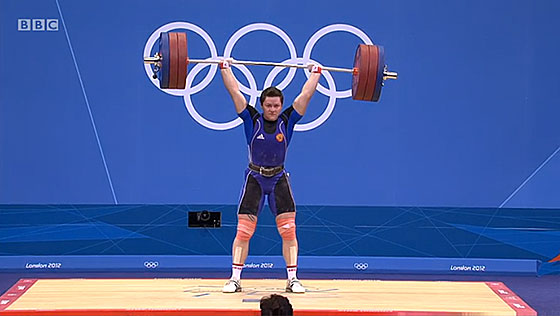 Kazakhstan's Coach was pleased as always.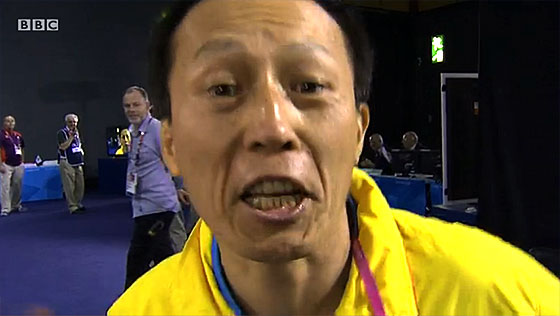 Results:
Entry Weights:
World Records: