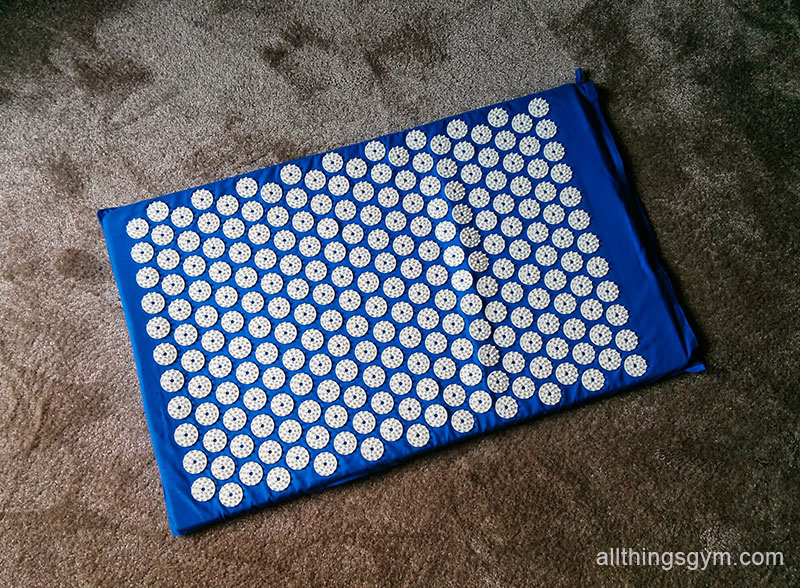 Dmitry recently uploaded a video in which he uses an acupressure mat on his back and calves.
Since I have never seen this thing used before I bit and bought me one for 15 bucks of amazon.
Dmitry said about it, that:
it acts as an irritant/stimulant, making the body pump hot blood, along with adrenaline, to the affected area.

As a result, muscles are warmed up, lactic acid gets dispersed a bit, and adrenaline acts as a painkiller.
He recommends having it on for about 10 minutes before workout.
Well, I tried it.
The first seconds are incredible. You experience a sensation of burning heat with pain that lasts for 30-45 seconds before it slowly fades away. Try to take deep breaths and get comfortable with the uncomfortable.
Your heart rate will increase (this might be the mentioned adrenaline, when the body activates its self protection mode) and your body will begin to increase circulation into the affected areas. My back felt really warm after this. This was very pleasant after deadlifts.
Also, the effect lasts for quite some time. My back is still warm, 15 minutes after.
Verdict: Is it absolutely necessary for your athletic development? No, but it's a nice gimmick.
If you don't want to spend money, ask your kid to spread a bunch of lego pieces on the floor.
For those who tried it too, I'd love to hear your experiences.
Close Up Photo – these spikes will dig into your skin.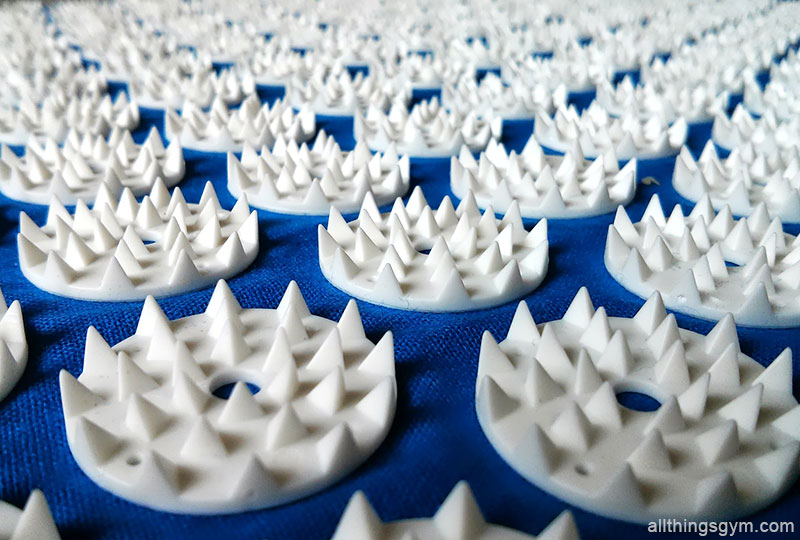 In order to really work on my lower back I put my pad onto an Abmat.