Here is Om Yun Chol's 168kg (Triple Bodyweight) Clean & Jerk from the 2014 World Championships.
Update: This Still Frame makes a nice desktop wallpaper I think.
(Make sure you watch in 1080p50 for the best experience)
(Video also on Facebook and Instagram @atginsta)
After missing both his openers in the Snatch and C&J and losing the snatch to Kim Tuan Thach's 135kg, Om was under a lot of pressure. In the Press conference he said
"I was so afraid of losing because I put so much effort into winning at the Asian Games [with a 170kg World Record] a few weeks ago."
He also mentioned the rivalry with China. Despite them having such a big pool of lifters to draw from he managed to beat their athletes and will beat them again. "I will protect my gold medals."
Trivia:
Om finished fifth in the Snatch. He is the first lifter to win Men's 56kg Total after failing to reach the podium in the Snatch.
Om's and Thach's 296 Total was the highest weight in the competition since Mutlu's 300 in 2001
More from Om:
Desktop Wallpaper
Right click + "Save Link as" to download the 1920×1080 version.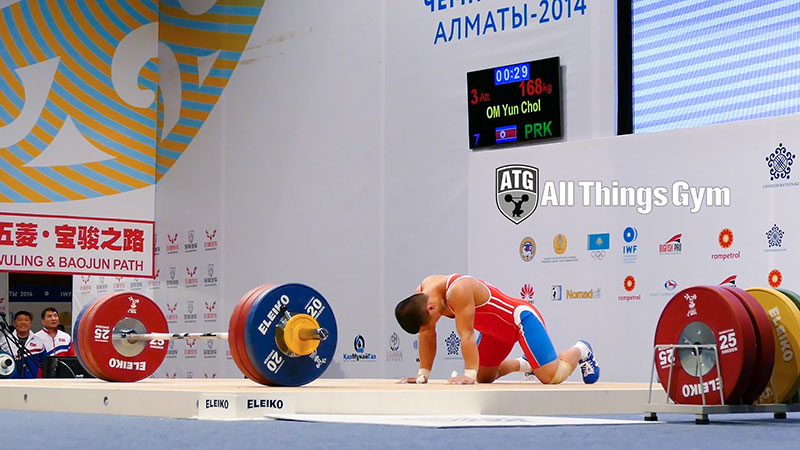 Here is Hookgrip's slow motion video of his Clean & Jerks.