Lots of weightlifting news has been piling up over the last couple of days.
Some good, some bad. Here is your fix.
Russia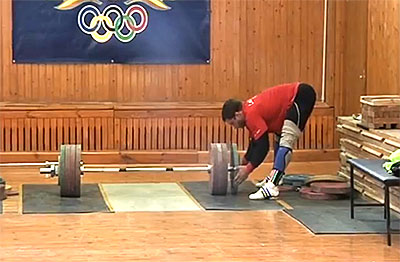 He was not on the 2013 Russian Team List, but Dmitry Klokov (and Khadzhimurat Akkaev) are still training according to Sergey Syrtsov (head of Russian weightlifting).
So there is hope. Remember that in his post London Interview Klokov said he wants to "rest until January, and then begin training for the Russian Championships that will take place in the summer (May 28th to June 4th)."
And that turned out to be exactly the case. Syrtsov said:
They practice. Although their participation in the Universiade is very unlikely. It was still not enough time. Most likely, they will be preparing for the championship of Russia, and attempt to qualify for the World Cup in October. I hope they have time to recover this time.
In not so pleasant news from Russia, Tatiana Kashirina pulled out of the 2013 Europeans due to a wrist injury. Minor injury, but they don't want to risk anything.
Svetlana Tsarukaeva and Natalia Zabolotnaya will probably not compete this year. Svetlana has knee surgery. Natalia had surgery on her eyes. (via)
---
Belarus
Another drop out (after Rybakou). Andrei Aramnau will not be competing in the 2013 Europeans. He said it's due to a pinched nerve. (via)
Nastassia Novikava pulled out as well. She gained weight (she is 58kg usually) and does not feel competitive at 63kg.
---
Australia
Remember the Daniel Koum story? Well, he is going to court now.