It's time for one of the best weightlifting competitions of the year.
The 2018 Asian Games! See 2014 Asian Games  here.
When: 20-27.08.2018
Useful Links
Next Sessions
Competition is over
Recordings
Update: Recordings were taken down.
W48kg A
W53kg A
W58kg A
W63kg A
W69kg A
W75kg A
W75kg+ A
M56kg A
M62kg A
M69kg A
M77kg A
M85kg A
M94kg A
M105kg A
M+105kg A
Update: After winning gold Behdad Salimi announced his retirement from weightlifting competitions.
New World Record
Sohrab Moradi snatches 189kg, breaking Kakiasvilis' record from 1999!

Update: Saeid Alihosseini snatched 210kg in training!
Update: 20 year old Muhammad Nooh Dastgir Butt with a 230kg Clean & Jerk in an ATG shirt!
Update: Uzbekistan's Doston Yokubov (69kg) with some big lifts in training.
Update: Meso Hassona hits a Squat PR 290kg!


Uzbekistan's Doston Yokubov with some big lifts in training.
Update: China will not compete! (via)
Update: Follow Deni @deni_lifter (69kg, Indonesia) for some behind the scenes looks into the training hall and competition setup.
Update: Man these photoshopped mugshots of team PRK 😀
But great to see Kim Myong Hyok is back!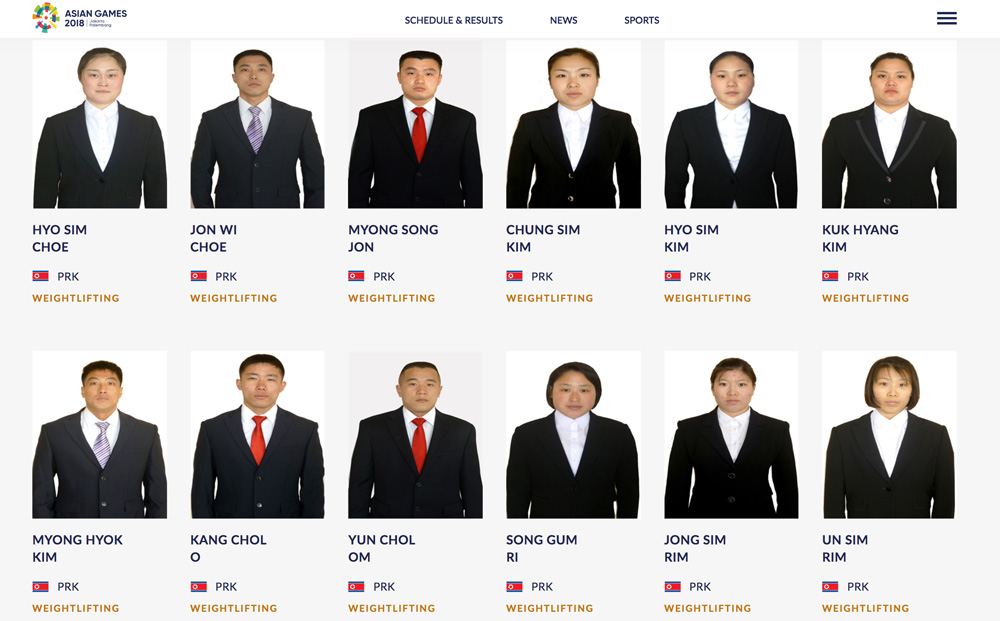 Schedule
20 August
14:00 – 16:00 F 48A
17:00 – 19:00 M 56A
21 August
11:00 -13:00 M 62B
14:00 – 16:00 M 62A
17:00 – 19:00 F 53A
22 August
14:00 – 16:00 M 69B
17:00 – 19:00 M 69A
23 August
11:00 – 13:00 M 77B
14:00 – 16:00 M 77A
17:00 – 19:00 F 58A
24 August
11:00 – 13:00 M 85B
14:00 – 16:00 F 63A
17:00 – 19:00 M 85A
25 August
14:00 – 16:00 M 94A
17:00 – 19:00 F 69A
26 August
14:00 – 16:00 F 75A
17:00 – 19:00 M 105A
27 August
14:00 – 16:00 M +105A
17:00 – 19:00 M + 75A