The Men's 69kg (B Group here) of the London 2012 Olympics is over.
BBC Recordings: will be here (I use a VPN to watch the BBC Streams)
Update: Official Recordings on YouTube
Permanent Chat at allthingsgym.com/chat/
What a session. 5 DNF, 40 missed snatches (A & B combined).
Lots of MSP™ – Mid Shin Pulls.
Qingfeng Lin is a beast & won the snatch with 157kg. 5kg advantage over  Razvan Constantin Martin, 7kg over Mete Binay going into the Clean & Jerk.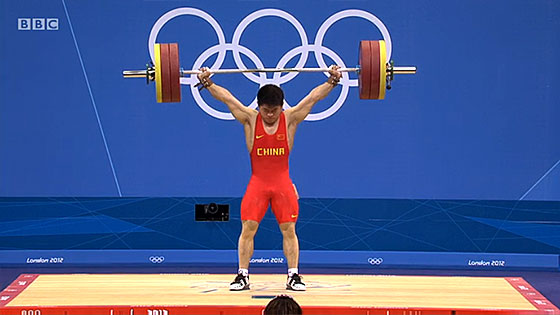 Triyatno Triyatno won the Clean & Jerk with 188kg. That was a hell of a recovery on that last attempt!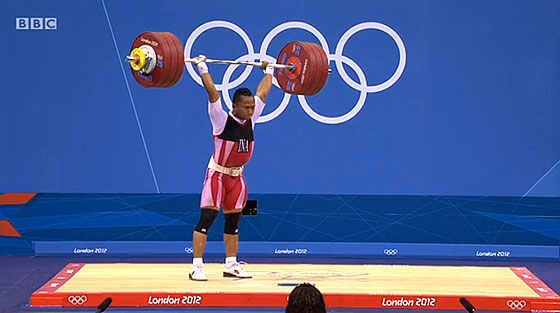 But it was Qingfeng Lin who took gold in the end with a comfortable 11kg lead in the total.
He even took a gutsy attempt at the World Record with 198kg on the bar.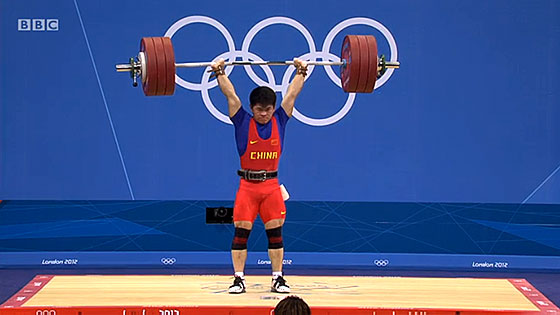 In the end, I am glad the session took a turn for the good after all those misses.
Join the Live Chat if you can solve the captcha…
Results:
Entry Weights:
World Records: