The Men's 77kg B Group (A Group here) of the London 2012 Olympics is over.
BBC Recordings: here (I use a VPN to watch the BBC Streams)
Join the Live Chat at allthingsgym.com/chat/
Nigeria's Felix Ekpo takes the snatch with 151kg. 1kg advantage over Andres Eduardo Mata Perez going into the Clean & Jerk.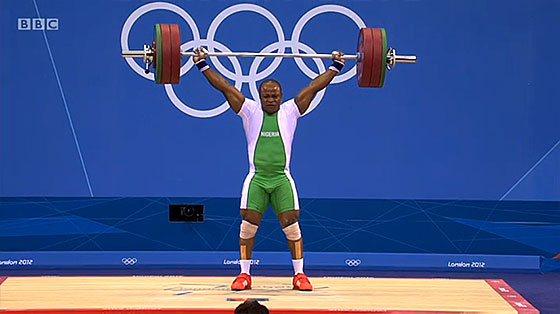 Ekpo came out with 180kg, easy. Perez follow with 183 without much trouble.
Ekpo missed 188kg on his second, 7kg over his PB. Perez takes the same weight and makes it. 188kg turned out to be too much for Ekpo today.
Perez went for 190kg but missed his 3rd.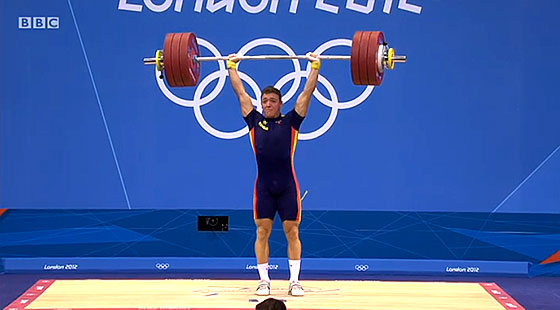 Results:
Entry Weights:
World Records: