The Men's 94kg (see B Group here) of the London 2012 Olympics is over.
BBC Stream: will be here (I use a VPN to watch the BBC Streams)
Update: Official Recordings on YouTube
We had a Live Chat for each session at allthingsgym.com/chat/
Update: Ilya's lifts as seen from the audience.
Scenes from the streets of Kazakhstan
Ilya Ilyin's 233kg World Record Clean & Jerk available for download here (12.1 mb) (backup gif)
And one from the crowds (via Marc):
Highlights (only available from in the US)
Snatch: Best session we have see so far.
Snatch Highlights:

3 people snatched 185kg
Ilya went 3/3  and made his 185kg look effortless. Probably on the conservative side because he knows, he will smoke the Clean & Jerk later on.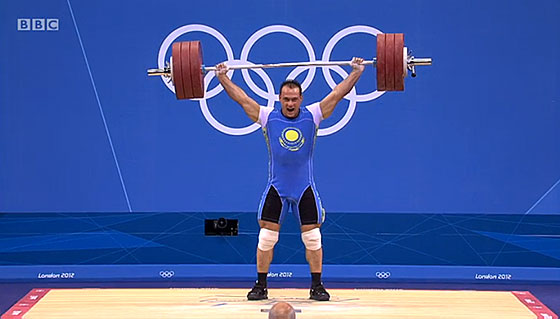 Alexandr Ivanov 185kg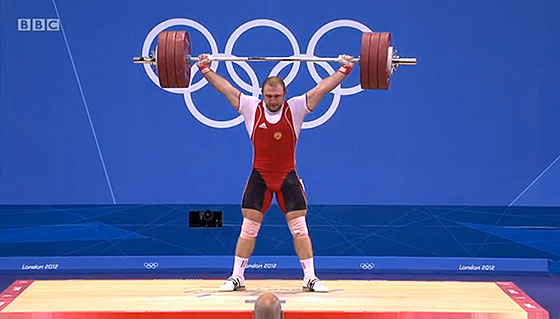 Kim from the 2nd Best Korea also with 185kg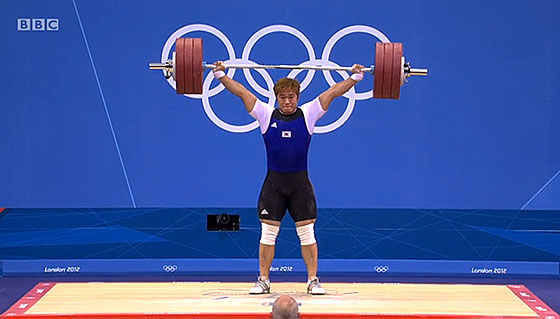 Clean & Jerk:
Clean & Jerk Highlights Videos
Ilya doesn't play around. No long setup. Walks up the bar, grabs it and Boom!
He opened at 224kg (already new Olympic Total Record), 228kg on his second for a World Record total!
And he went 6/6
233kg Clean & Jerk for a new World Record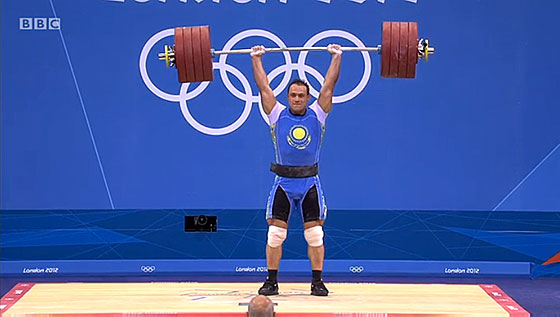 Alexandr Ivanov 224kg was enough for Silver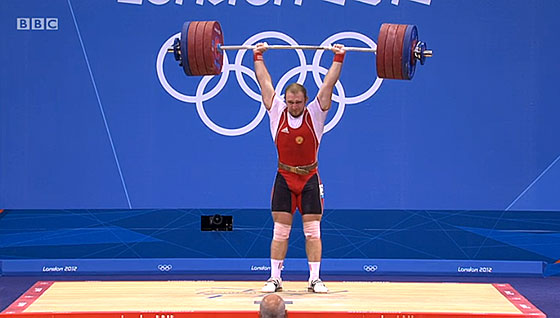 Anatoli Ciricu 226kg Clean & Jerk for Bonze.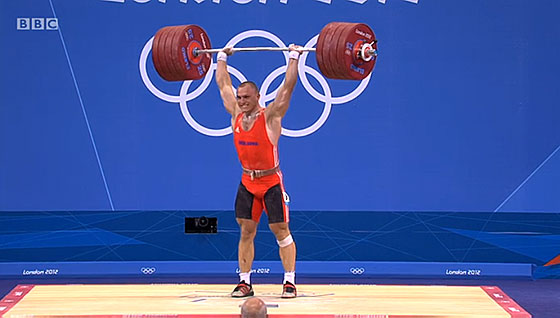 Results:
Entry Weights:
Pre London 2012 World Records: