Here is my shot of Apti Aukhadov's 205kg Clean & Jerk opener at the 2014 Worlds.
This was his only successful Clean & Jerk (he missed 213 twice).
Let's wish him a happy birthday (today, November 18th, he turns 22) and hope he will have less trouble with injuries in the upcoming year.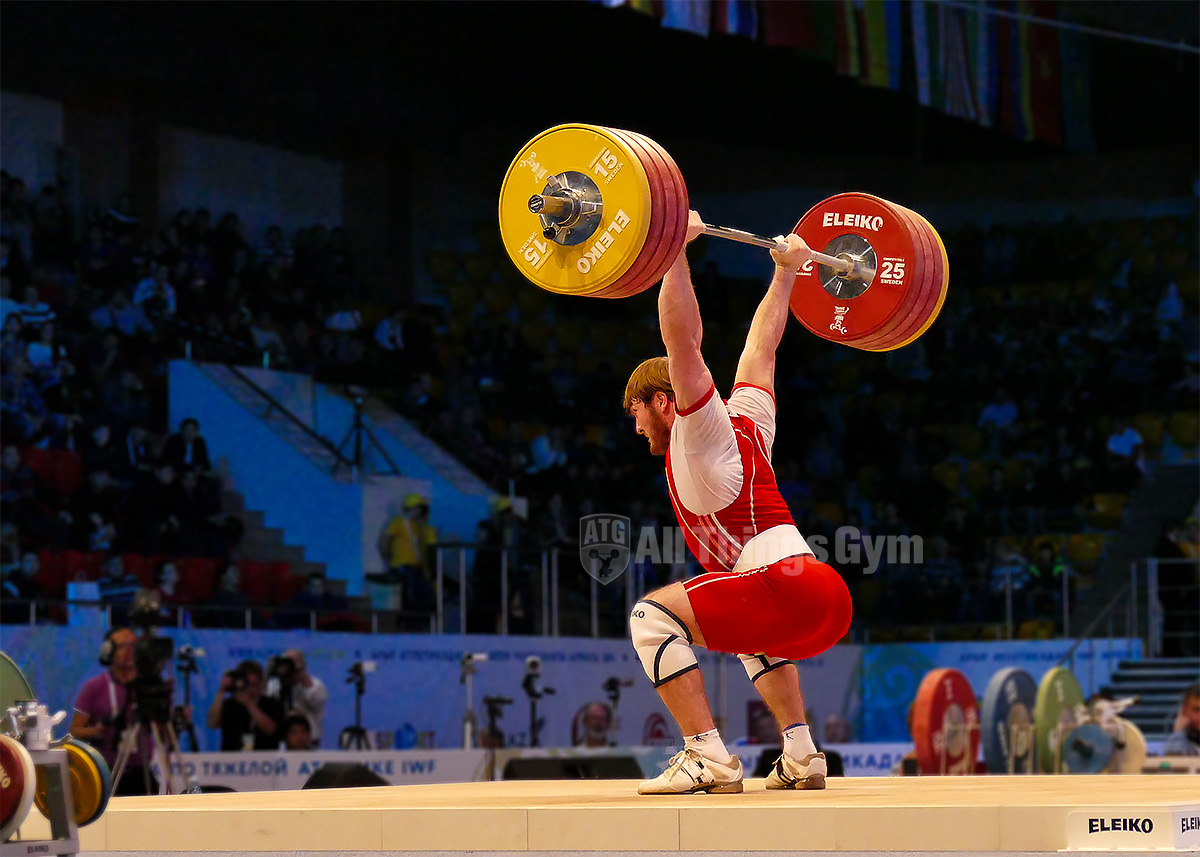 More: Watch his 215kg Clean & Jerk from the 2013 Europeans.
Video of his lifts