Chad Vaughn 2012 Nationals Sequences
Check out Bruce Klemens' collection of sequences from the 2012 US Nationals.
Chad Vaughn 141 kg (311 lb) Snatch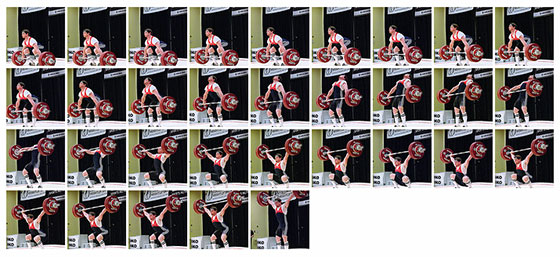 Chad Vaughn 184 kg (405 1/2 lb) Clean & Jerk

Here is the 184kg C&J on video. Other lifts can be seen in the 77kg Highlights video.