I recently came across a photo of Mohamed Ehab (155kg Snatch) doing some low tech Isometric Leg Extension Holds.
So I asked him about some details about this exercise. He does:
3 sets
20 second static hold
with 90kg
He uses it for
the prevention of injuries, especially the knee joint.

Very difficult, but very useful.
Have you used this exercise? Maybe some coaches/ PTs can chime in and explain potential benefits.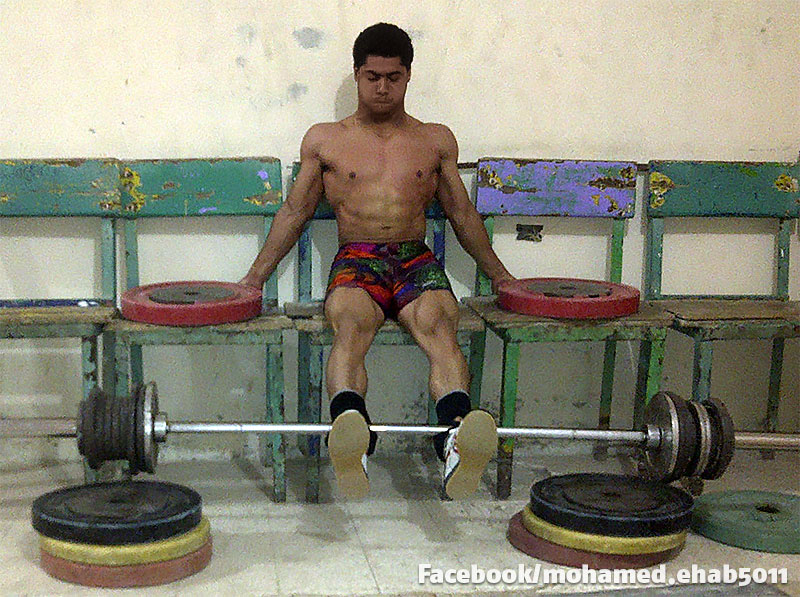 Photo Credit: Mohamed Ehab on Facebook
Then I remembered seeing this exercise in a couple of the Chinese training videos.
Check the video below at 1:17 for example (thanks for finding it Sam!). This is Liu Chunhong, 2x Olympic Champion and World Record holder @ 69kg (Thanks Finsnatcher).