Have you watched Mark Rippetoe's updated Press instruction video?
This is how he teaches it in the Starting Strength Vol 3 Press chapter.
reach hip forward without any spinal movement
press up
get under the bar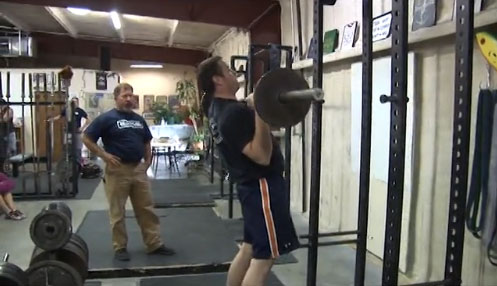 I have to say that I am not a fan of this method.
Even though he emphasizes to avoid motion in the knees, you can clearly see in the video (or screenshot above) that his demo guy bends his knees.
And that is with light weights under demo conditions. How will it look at near maximal weights?
Right now when I press something close to my max it is hard enough to avoid an overly arched back. I think this method would make it even harder.
So no, I will keep pressing strict, without hip movement (Like in Justin's Overhead Press Basics).
What about you?
I know there are quite a few coaches reading this. What do you think of this method? How do you teach it?