So by now you probably have seen the photos of track cyclist Robert Förstemann's enormous Döner thighs.
It was all sparked by a tweet by Greg Henderson: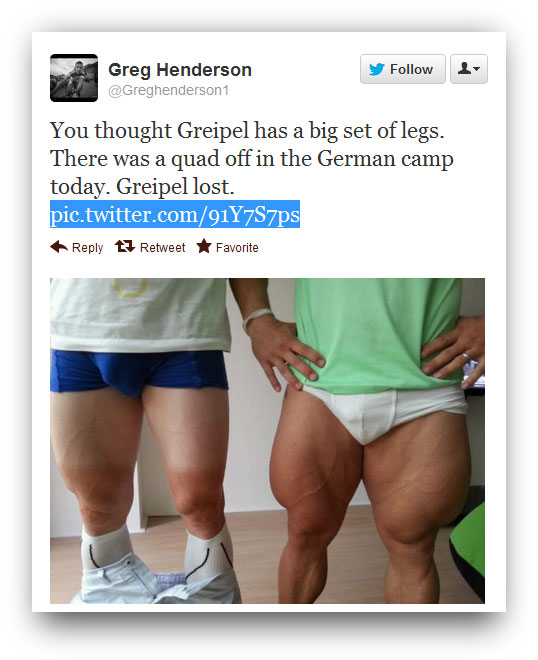 These things are the opposite of all show no go.
Update 01.09.2014: He now squats what looks like 290kg for a double.

And what does he do to train them (besides doing countless rounds on the track)?
Squat 220kg x8
and  260kg x2
At the end the camera man says: "Me, personally, I will go home now and eat some quark."
And that's exactly what I'll be doing now.
Update: 210kg x10 Squat
And a poser Squat workout session