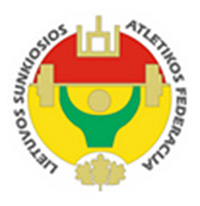 It's time for the 2015 European Junior & U23 Weightlifting Championships.
Competition is from 3.10-10.10 in Klaipeda, Lithuania.
I am heading up there in my trusty old volvo. This should be good!
Useful Links:
Contact Info: I'm @atginsta on Instagram, @allthingsgym on twitter & allthingsgym on YouTube. ATG Submit Page.
Highlights
18 year old Elshad Sharifov going ATG on his 131kg Snatch. He was red lighted on his previous attempt because his butt touched the platform.


20 year old Maria Petrova (75kg Junior, Russia) snatching 110kg on her second attempt.


19 year old Dadas Dadashbeyli winning the 105kg Junior Snatch with 176kg (weighing only 97kg).
Training Hall Morning Session.
Sarah Davies (63kg, Great Britain) becoming European U23 Champion.
Make sure you watch till the end to see her Clean & Jerk save that earned her the gold medal.
Dadas Dadashbeyli Power Clean & Jerking 190kg at 97kg Bodyweight.


Firidun Guliyev (69kg) attempting a 190kg Clean & Jerk.


Arturs Plesnieks @artursplesnieks (Latvia) clean and jerking 220kg and cleaning 230kg (was super close in the jerk too).
He won the European U23 +105kg title weighing in at just 107.6kg.


(09.10) Zygimantas Stanulis snatching 171kg to win the U23.


(07.10) 16 year old Rebekah Tiler @rebekahtilergb (69kg, Great Britain ) clean and jerking 125kg to win C&J gold (as a youth lifter).

Daniyar Ismayilov (69kg, Turkey) snatching 153kg as his opener and coming super close on 158kg. The 158kg would have been a new European U23 record (beating Oleg Chen's 157 from 2011)

(06.10) 16 old year (!) Ritvars Suharevs (69kg, Latvia ??) snatching 137kg to win silver at the Juniors (as a Youth lifter)…and he also clean & jerked 160kg!
21 year old Razmik Unanyan (77kg, Russia) clean & jerking 188kg to win the European U23 title.
(05.10) Firidun Guliyev (69kg, Azerbaijan) Clean & Jerking 184kg for a new European U23 Record.
He attempted 190kg on his 2nd attempt but unfortunately missed the jerk on that one.
(04.10) 17 year old Rebeka Koha (Latvia) winning the 53kg Juniors (as a youth lifter!).
She Clean & Jerked 105kg for a new PR and Latvian record.
Mirco Scarantino successfully defended his Junior European Champion title for the 3rd year in a row.
(03.10) 19 year old Dadas Dadashbeyli (105kg, Azerbaijan) hitting a 170kg Snatch in yesterday's training session.
Andres Mata (77kg, Spain) squats 230kg for a double. He is the current Euro U23 champion.
Here is 20 year old Azer Memmedli from Azerbaijan with an easy 295kg Squat + Bar Flip.
(02.10)
Sim Card acquired and visited competition venue and training hall. Schedule and start list updated. More clips later.
Update 01.10: Arrived in Klaipeda! Got my accreditation and already met a some of the teams (hey Armenia!). So nice to see everybody again. Imagine something like a class reunion. Only difference is that here you look forward to seeing everybody.
Plan for tomorrow:
Right after breakfast I have to find a place where I can buy a local sim with a good data plan. The ones I found so far only included 300mb which is barely enough to refresh instagram.
then I'll head over to the competition venue to take some quick shots
after this it's training hall time (training hall and comp are not in the same building this time)
Update 30.09: Made it to Warsaw. Half way there!
Currently a combined total of 342 288 lifters are on the start list and there's some familiar faces such as:
Firidun Guliyev (194kg at 69kg JR!)
Daniyar Ismayilov
… just to name a few.
Recordings
Junior
u23
Female
Male
Female
Male