Update:
Changed all links to point to the original flowchart creator- Nicole Voelzke from CrossFit South Hills.
She told me that she will be selling a big printed version for you to hang in your kitchen. So support her and buy a copy for you and your paleo friends.
Want to know if something is Paleo?
Check out the Is It Paleo Flowchart.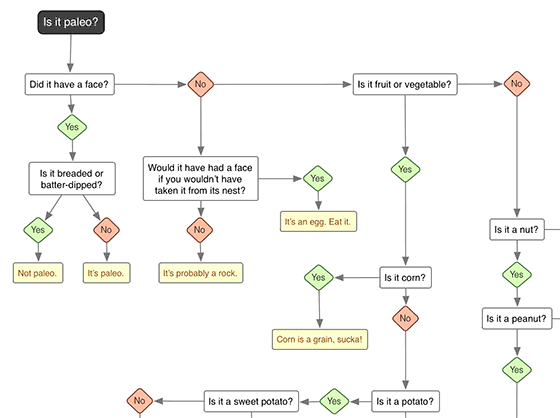 Here is another one: