Rob Macklem who is currently in Paris at the 2011 World Weightlifting Championships took this photo of Lu Xiaojun (77kg) maxing out on a 110kg muscle snatch.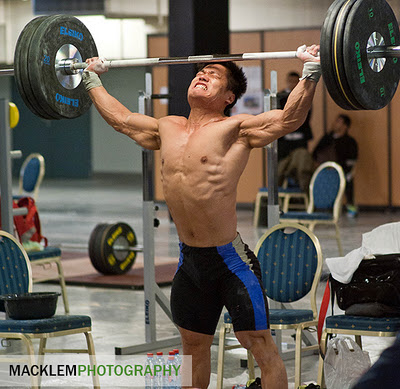 He finishes this off, I have the whole sequence. He missed his 1st attempt.
There is literally every exercise known to mankind done in this training hall, some are quite strange IMO considering the proximity to the competition. I guess if it's a regular part of your training its OK.(via)
Update: Here's a video.