during the 246 my shoulder almost gaveHere is Mart Seim's 246kg Clean & Jerk from the 2014 World Weightlifting Championships.
This was Mart's first senior World Championships.
His 431 total would have placed the 24 year old in the top 6 during the last 2 Olympics. Below you can read what happened to Mart before that lift.
(Video also on Facebook and @atginsta)
If you have been following along you know Mart's training history. He is the type of lifter that leaves big PRs for competitions.

In fact before Almaty he never Clean & Jerked more than 220kg in training. He says this 220 wasn't a max, but he never tried more (though he Cleaned 230 and Jerked 240 in training). His competition PR prior to Almaty PR was 236kg from the 2014 Europeans.
In the Snatch he opened with 180, got 185 on his second and missed 188 on his third attempt (he did 190kg in training).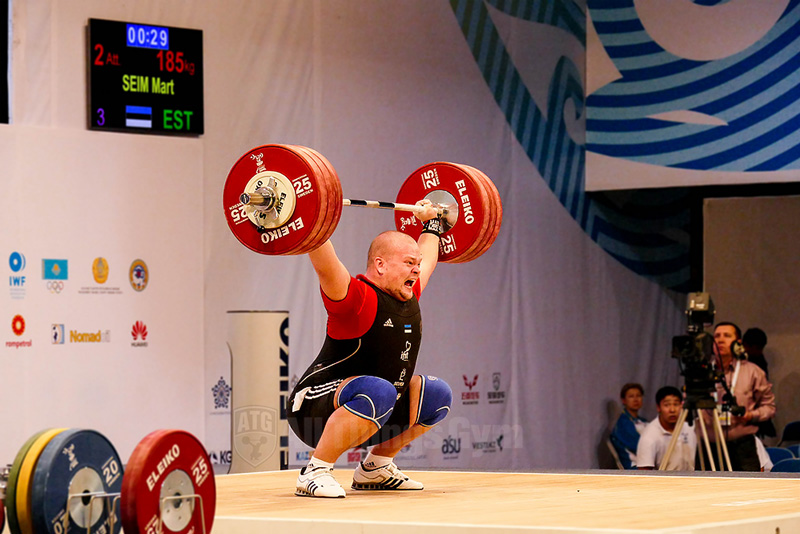 Mart told me afterwards that "after the 188kg I felt something happened in my shoulder". Back in Estonia he was diagnosed with a Bankart Lesion, an injury to the "glenoid labrum of the shoulder due to anterior shoulder dislocation.". This will require surgery to fix.
After the Snatch, back in the warm up area, he turned on his phone and texted his girlfriend saying that his right shoulder isn't fine and that he's more than likely to not come out for the Clean & Jerks.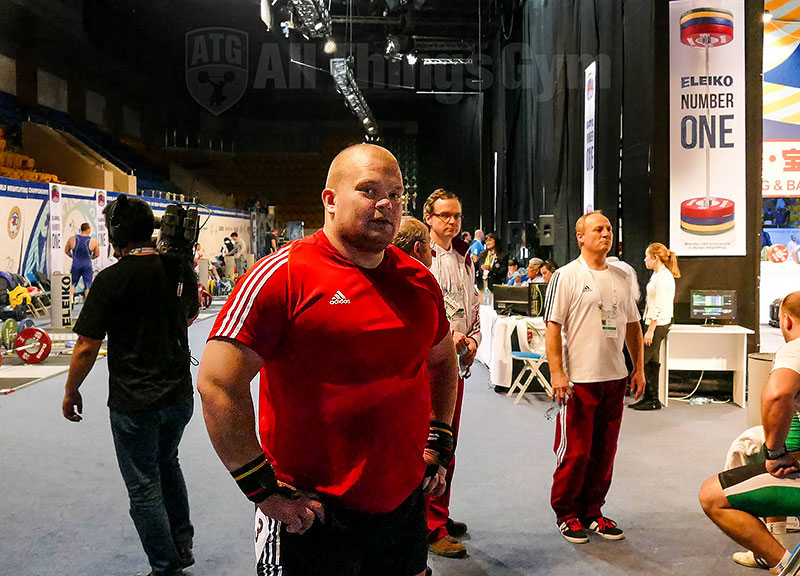 But after some warm up attempts he realized that his shoulder is holding up. He had to adjust his Jerk though, now pushing the bar slightly in front.
I know i was capable of these weights
"It wasn't a good feeling what I had in shoulder."
So he comes out for his opener at 234 kg and makes it. His main focus was on not making the same mistake as in Europeans, where he missed his opener at 226kg.
Even though this went according to plan Mart was far from relieved. Now it was time to test new waters and attempt weights he had never done before in competition (or in training).
He was confident though. "I know I was capable of these weights. Just had to do all the moves correct, not making the pull too short or use too little leg drive in Jerk. I know I have OK legs [understatement of the year -Gregor] and I must not waste this potential."
So he comes out for his second attempt at 243 and nails it. For the third attempt they decided to go for 246kg which would give him a 13kg PR in the Total.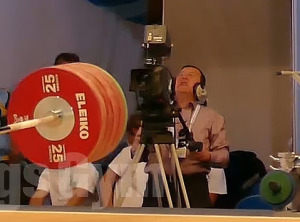 During the attempt he felt his shoulder give in. In the video you can see him almost losing it in front. Even the camera man in the background was feeling that lift.
Now that it's all done Mart will take some rest. He hopes the shoulder surgery will leave him without too much time off so he can be ready again for next years worlds and subsequently get in peak shape for Rio.
More from Mart:
Update: Video with all lifts