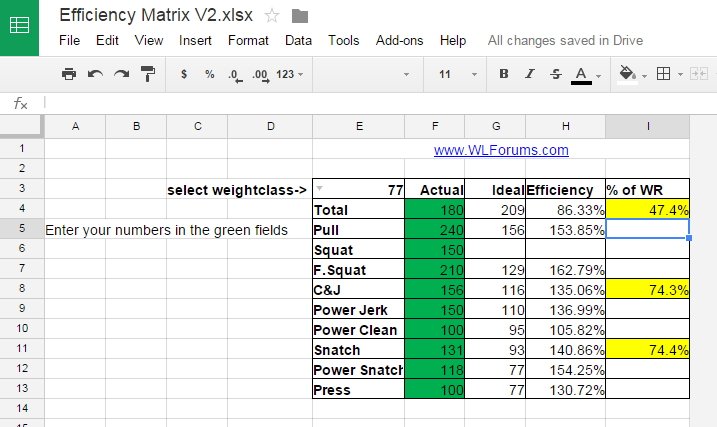 This thing is based on the previously mentioned calculator from the Queensland weightlifting Association.
Download: xlsx or open in Google Sheets (File – Make a Copy)
Chose your weight class from the drop down.Type in your actual numbers in the green column, it will tell you what you're supposed to be at, and at what % of the ideal you're currently at. It will also tell you what % of the WR your lifts are (which is depressing).
Thanks to Tony from the wlforums.com for sending this in.