Meanwhile in China …
You know that planks (like all static exercises) don't rank particularly high on my favorite exercises list.
That is unless they are done with extra weight of course.
We saw planks in different variations here, here or even one from Ilya here.
One variation that was missing was the  Weighted Reverse Plank:
your shoulders and feet rest on benches
your Chinese buddies stack 25kg plates on your belly
The description of the photo below mentions 50kg, 6 sets of 1 min.
BTW, the photo is from Yatin Parasher's Chinese Weightlifting Experience.
Update: Not just in China of course…
Here is Apti Aukhadov doing it with 40kg after his training session.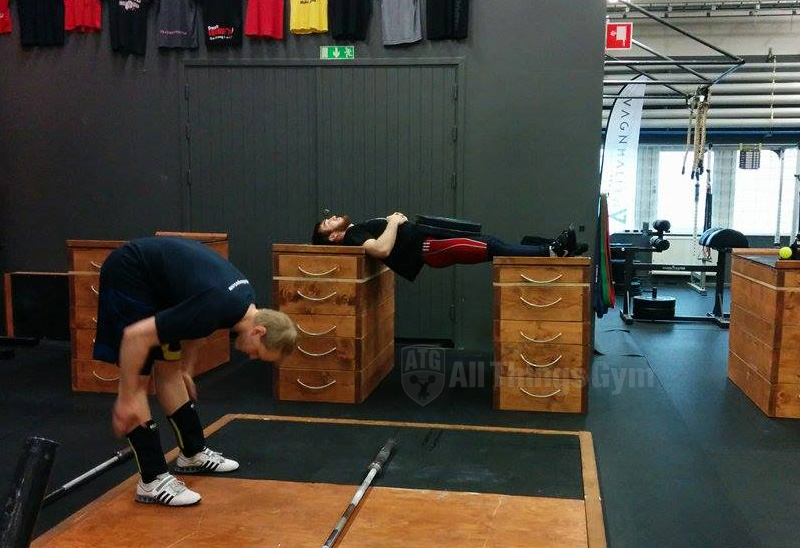 Update: Rob Macklem also spotted one in the 2013 Worlds training hall